Driving Sales Without Hiring a Salesperson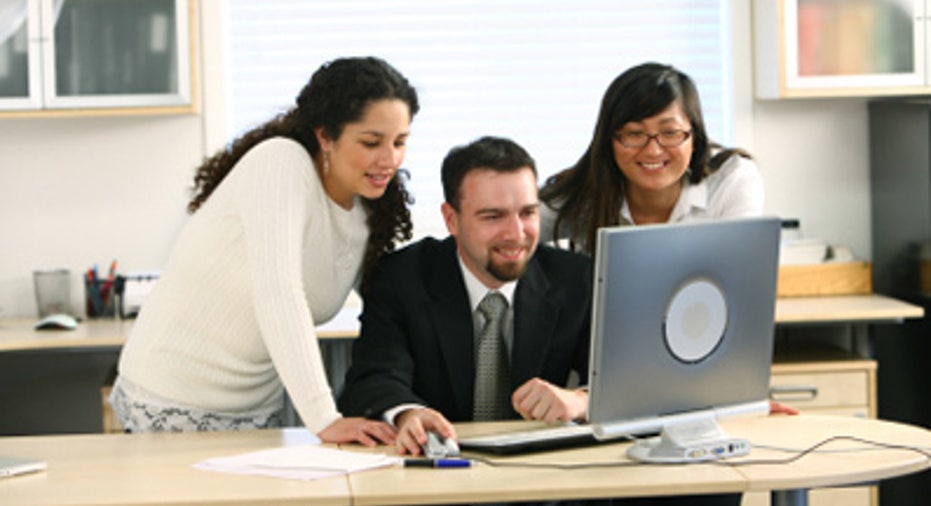 Our business doesn't have money to bring on a full-time salesperson yet, but our product is still selling decently throughout our state. What are some other ways we can drive sales before investing in a new hire? Billy Jackson of Arkansas
The following answers come from members of The Young Entrepreneur Council, a nonprofit founded in New York in 2010 that focuses on international initiatives that include entrepreneurship education, advocacy, and mentorship programs for young entrepreneurs. E-mail your questions about best practices for starting up and/or managing a small business to smbs@foxbusiness.com.
No. 1: Do you want a FREE sales force?
From Louis Lautman of Young Entrepreneur Society
One way that many companies make sales without a sales force is through affiliates, where you pay other people who are marketing your services only when they make a sale. It is not a commission-only sales person who is working full-time, but people who have complementary services who will sell your product when it makes sense to their customers and prospects. You only pay if they sell.
No. 2: The Internet has changed sales forever
From Doug Fath of Faithful Investments, LLC & Wealthy Passion Corporation
You can keep costs low by utilizing the Internet instead of hiring a sales person. For zero upfront cost, you can sell your product through well known affiliate Websites such as www.ClickBank.com and http://www.digiresults.com. If you would prefer to pay upfront and not pay any commission you can use Google Adwords and direct leads to a webinar or video that sells your product automatically.
No. 3: Don't be hasty to hire
From Ryan Paugh of Brazen Careerist
We hired a bunch of sales people when we first launched our company and then fired them all. In early-stage startups, I think the founders should be doing the majority of the selling. That's because the founders know their product inside and out. Also, they're most passionate about what they're selling. Maybe hire a marketing person to support your sales efforts instead.
No. 4: Partner with others
From: Danny Wong of Blank Label Group, Inc.
Find distribution partners to sell your product and give them a cut of the profits. This way, you minimize the effort you put into selling more product, and sell more product through others' networks, reaching more potential customers than you could alone.No. 5: Increase sales by delegating lead generationFrom Elizabeth Saunders of Real Life E®
One of the most time-consuming parts of the sales process is qualified lead generation. To increase sales without adding a new hire, consider contracting with a company that will complete phone cold calling or social media lead generation for you. That way your current team members can focus on following up with qualified leads and closing more sales.
No. 6: Outlay nothing
From: Jack Delosa of The Entourage
Bring on a sales staff with a trial period of six weeks where they only earn commissions on sales made. This means you outlay nothing, get the staff, and then when they are generating enough income to support their own wage (six weeks later), put them on a salary if they're a superstar.
No. 7 Cater to the influencers
From: Colin Wright of Ebookling
You could create buzz around your company by getting some kind of unofficial spokesperson for your brand (for free!). If you're able to get your fancy set of cooking knives into the hands of an influential food blogger, they may promote your product just by using them (or mentioning them). Look for folks who curate and create for a living (like bloggers) and give them something to talk about.
No.8: Find "free" sales people (they're everywhere)From: Trevor Mauch of Automize
One big misperception is that sales people cost you money. Good ones don't. In today's economy there are a lot of very qualified people who are willing to work for straight commissions. If your product is great, marketing and sales pitch are solid and proven, a good salesperson will often work for little to no upfront. It's a win-win. You pay only on sales-made; they get to sell a proven product.No. 9: Driving sales with limited resource
From Jerry Piscitelli of Portopong LLC
Consider catalogs or sales groups that work on commission if your product can afford the margins needed for both. These options are ideal for a company that is growing at the rate it is are selling. Sales groups will introduce your product to existing clients and make sales commission based on volume they sell, which will allow you to keep your P&L in check each month.
No. 10: Have your Customers join your sales force
From Benjamin Leis of Sweat EquiTees
Customers that love your product are in the best position to refer you new business because they are familiar it. Identify those individuals and explain that your company is young and looking to grow without the costly overhead of hiring new employees. Do they know anyone that may be interested? Be ready with a thank-you card and gift.
No. 11: Online advertising vs. salespeople
From Logan Lenz of Endagon
Although it often gets scolded these days, don't be afraid of PPC advertising. Test out Google AdWords, Facebook Ads, and placing banners on popular Websites that cater to your demographic. At first, tread lightly since you won't want to go broke. But after your initial tests, you'll be left with a lot more traffic and enough information to allocate the rest of your funds to the best methods.
No. 12: Drive sales through speaking engagements and writing
From Kris Ruby of Ruby Media Group
One of the best ways to drive sales is to get yourself out there by engaging in "non-sales-y" activities such as speaking engagements or writing columns where you are sharing information .My best leads have come through these avenues and it only adds credibility and experience to your work history. Focus on how you can give away information that will be valuable and new leads will follow.
No. 13: Use the job market to your advantage
From Anderson Schoenrock of ScanDigital
In this job market, many qualified individuals are willing to come on full- time in a structure that minimizes your risk and allows them to prove their abilities. Find someone that is hungry and provide adequate incentives - those types of situations are perfect when you cannot afford a full-time new hire, but do not want to neglect driving additional new sales.
No. 14: Build tools to let your happy customers scream 
From Jeff Avallon of IdeaPaint
A happy customer is your best sales person. The lifeblood of any business is its customer base; if they are happy they will scream it from the rooftops… your job is to develop ways to make it easy for them to scream louder. Create programs that turn them into sales people. This could take the shape of referral programs, easily distributable marketing materials, or discounts to offer their friends.
No. 15: Never underestimate the power of your network and your existing connections
From Jason Sadler of IWearYourShirt.com
Reach out to friends, family and previous customers and tell them you're looking to expand and grow. Don't force the sales pitch, but look to meet new people and ask for new introductions. Take your 300 email contacts and make them 300 salespeople without them even knowing. Be honest and responsive.
The Young Entrepreneur Council is a nonprofit led by the world's top, young entrepreneurs.  Our mission is to take action against youth unemployment through programs that encourage aspiring entrepreneurs to start their own businesses.   It was founded in New York in 2010 by serial entrepreneur and internationally syndicated small business columnist Scott Gerber, author of Never Get a "Real" Job.