Drink Almond Milk? You Need to Read This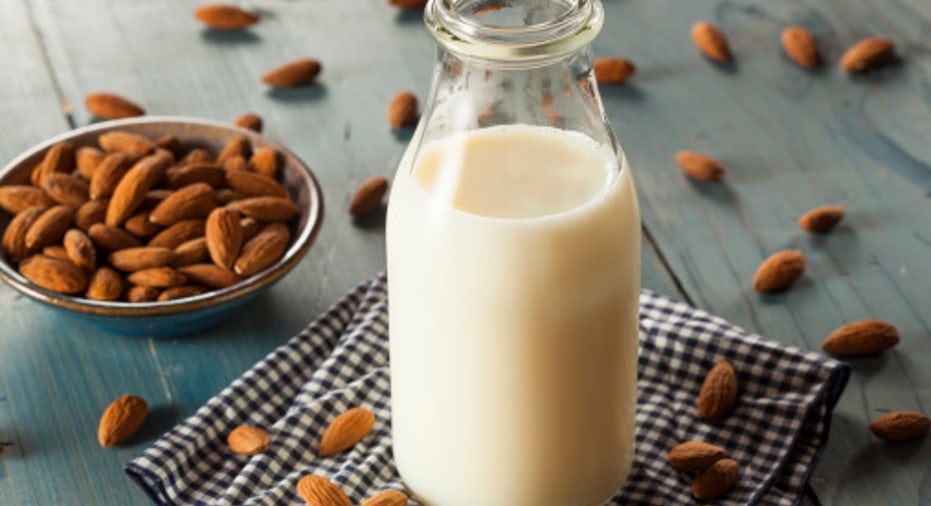 Almond milk has become the fastest growing sector in the dairy and dairy alternative beverage market in recent years. Last year, sales reached an estimated $854 million, a 40.5% increase from 2013, according to Packaged Facts.
While it's still a far cry from the $9.66 billion sales of skim and lowfat milk in 2014, it's still growing at a rapid speed compared to soy milk which is down 15.4% from last year.
Howard Waxman, a market research analyst at Packaged Facts says almond milk is a considered an outlier that became mainstream because more and more consumers are moving "off the grid."
"We live in an era when big institutions -- the government, big industry, and the traditional media -- are not trusted as they have been by previous generations. Consumers are seeking out alternative information sources as well as alternatives to traditional products," he said.
The success of almond milk rests heavily on its health appeal to consumers which attorney James C. Kelly says is part of the problem.
"It's being marketed as a healthy premium product because it is made from almonds, when it barely contains any almonds.  The product is really developed from thickening agents to create a milk-like substitute that tastes very much like milk.  The wrongdoing is really hitting home on a large scale," he said.
Kelly's clients, Tracy Albert and Dimitrios Malaxianis are suing two of the largest almond milk producers in the U.S., Blue Diamond, and WhiteWave (NYSE:WWAV), which makes Silk and So Delicious, for improperly labeling their almond milk.
"She (Albert) is angry regarding the lack of almonds and the high amounts of carrageenan [a thickening agent]. She wants labeling changes in the industry.  It will prevent other customers from being deceived and allow her and other consumers to determine how many servings to drink to achieve health benefits," Kelly said.
Albert, who declined to speak with FOXBusiness.com, is urging these corporations to come clean. She wants them to disclose on their packaging and websites that the products contain only 2% almonds, and remove all favorable health claims.
Kelly says there are about 38 almonds in a half gallon of Blue Diamond and Silk almond milks, and there should be 144-192 almonds to achieve the creamy texture. That means 74%-80% of these products are actually made from thickening agents and other additives.
"There will be several more plaintiffs added to the complaints," Kelly adds.
Blue Diamond says their Almond Breeze beverage is made from an average of over 50 almonds per half gallon; they don't release the specifics regarding their formulation and processing techniques but they do list ingredients and nutritional information on their products.
"Water is the most common and highest volume ingredient in nearly all popular beverages including coffee, tea, soda, juice, and sports drinks. Cow's milk is 85% to 95% water and the same can be said for most soy and almond milks which is why our brand is not alone in responding to recent lawsuit claims," the company said.
WhiteWave says they believe their labels are fully compliant and not misleading at all.
"We think consumers know what they are getting when they buy almond milk. We believe our consumers understand that in order to make this a beverage, that there are other ingredients beyond just almonds. Like most food companies, we don't share our exact product recipes, but we provide a full and accurate ingredient list and nutrition panel on all of our products," the company said.
The good news for almond milk lovers is that carrageenan, a thickening agent extracted from red seaweed, has already been removed from WhiteWave's almond milks and Blue Diamond has also recently announced plans that they will start removing the additive from its products as well.