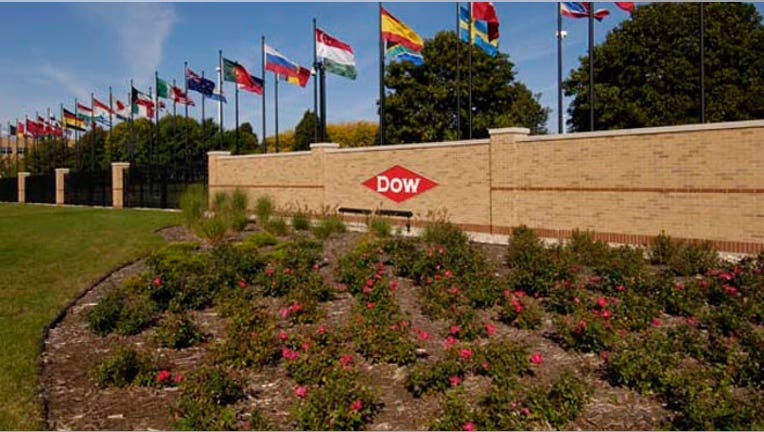 Dow Chemical (NYSE:DOW) posted a weaker-than-expected 17% increase in third-quarter profits on Thursday as the chemical giant's growth on the performance plastics front wasn't enough to offset shrinking volumes.
Wall Street expressed disappointment with the earnings and revenue miss from Dow, bidding its shares almost 4% lower in premarket trading.
Dow said it earned $679 million last quarter, compared with a profit of $582 million a year earlier. Per-share profits increased 49 cents from 42 cents thanks to preferred dividends.
Excluding one-time items, the company logged profits of 50 cents a share, trailing the Street's view of 54 cents.
Revenue inched up 0.7% to $13.73 billion, missing consensus calls from analysts for $14 billion. Volumes slipped 2% last quarter, or 1% excluding the impact of divestitures. Prices rose 3% thanks to gains in most business lines, including a 9% jump in performance plastics.
"Dow continued to demonstrate positive momentum with our drive to execute self-help measures in a slow-growth world," Dow CEO Andrew Liveris said in a statement.
Dow, which has been pruning its non-core assets, also said it is moving ahead with plans to unload more assets with a value of at least $3 billion to $4 billion.
Earlier this month, Dow sealed a $500 million deal to sell its global polypropylene licensing and catalysts business to W.R. Grace (NYSE:GRA).
"The proceeds of these divestitures will create further capacity for the company to generate returns to shareholders," Liveris said. "Our cash priorities remain intact: rewarding our shareholders, reducing interest payments from our debt structure and funding organic growth."
In the third quarter, Dow generated $3.62 billion in performance plastics revenue, up from $3.50 billion the year before. On the other hand, feedstocks and energy revenue fell to $2.33 billion from $2.52 billion, while performance materials revenue slid to $3.31 billion from $3.41 billion.
Shares of Midland, Mich.-based Dow fell 3.75% to $39.50 in premarket trading on Thursday, putting them on track to reduce their 2013 rally of 27%.
Earlier this week, chemical giant DuPont (NYSE:DD) posted surging third-quarter profits that topped forecasts amid broad-based volume growth.