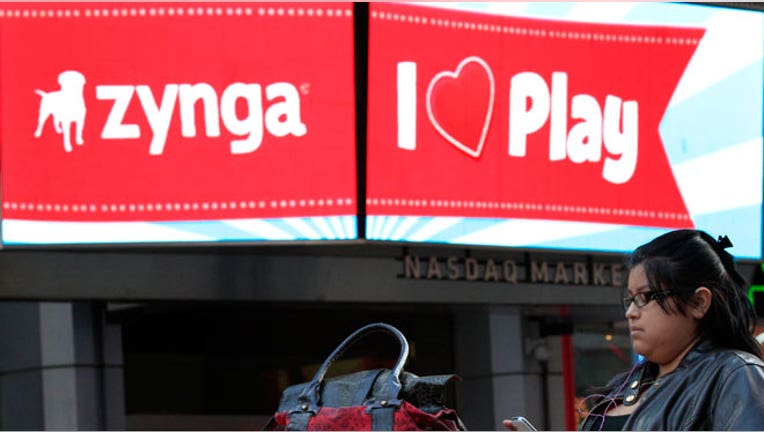 Shares of Zynga (NASDAQ:ZNGA) plunged 40% after the online games maker said after hours Wednesday that it swung to a second-quarter loss and cuts its fiscal 2012 earnings outlook sharply below Wall Street expectations.
Today, analysts are digesting the report and expressing clear signs of disappointment.
Goldman Sachs (NYSE:GS) cut Zynga to "neutral" from "buy" on Thursday and removed the company from its "Americas Buy List."  Morgan Stanley (NYSE:MS) slashed Zynga to "equal-weight" from "overweight" and lowered its price target to $5 from $12.
Zynga was trading around $6.30 at the end of June and gradually slipped to around $5 in the week leading up to its earnings report. Today, shares are off about 39%, falling earlier in the session to a new all-time low of $2.97.
Citigroup (NYSE:C) cut Zynga's price target to $4 from $12 and J.P. Morgan (NYSE:JPM) slashed the company to "neutral" from "overweight." Barclays (NYSE:BCS) lowered its price target on San Francisco-based Zynga to $3 from $8 on an "equal-weight" rating.
Zynga's shares are falling to their lowest level since the developer of "Zynga Poker" and "Words with Friends" had its market debut in December. The game maker posted a loss of $22.8 million, or 3 cents a share, which was off average analyst estimates by a penny a share when adjusted.
While sales climbed 19% to $322.5 million, they were far below the consensus of $344 million.
Zynga, which makes money by selling virtual goods within its games, lowered its guidance to between 4 cents and 9 cents, far below the Street's view of 27 cents. It blamed the dismal guidance on lower engagement for existing games on Facebook (NYSE:FB), which is said was because of an algorithm change on the social network that makes Zynga's games more difficult to discover, as well as worse-than-expected performance of recently-acquired "Draw Something."
Evercore Partners (NYSE:EVR), which resumed coverage on Zynga with an "underweight rating" on Thursday, said it expects bookings in the current quarter to fall by 19% to $301 million. The brokerage also lowered its view on Zynga's third-quarter adjusted margins to $13.5 from an earlier $24.3, citing higher operating expenses.
"Based on the lower guidance and the magnitude of the miss, we have reduced bookings from the mid-teens y/y to essentially flat, increasing just 2-3% into the outer years on reduced margins, resulting in negative GAAP net income through 2013," Evercore analyst Ken Sena said in a report.
Engagement among Zynga's legacy games, including Farmville and CityVille, is bleeding and hasn't been offset by new games such as Bubble Safari, The Ville and Ruby Blast. The declines have been exasperated by changes to Facebook's GraphRank algorithm that have made the mobile gaming environment more competitive, Sena said.
"Although our concerns over Zynga's Facebook reliance, where traffic acquisition costs are increasing, and its limited barriers to entry, have been well expressed, we are surprised by how quickly these events have manifested," he said. "Despite Zynga's new valuation, we would caution investors to be wary as we don't see these negative factors improving anytime soon."
Evercore lowered Zynga's price target to $2 from an earlier $5.