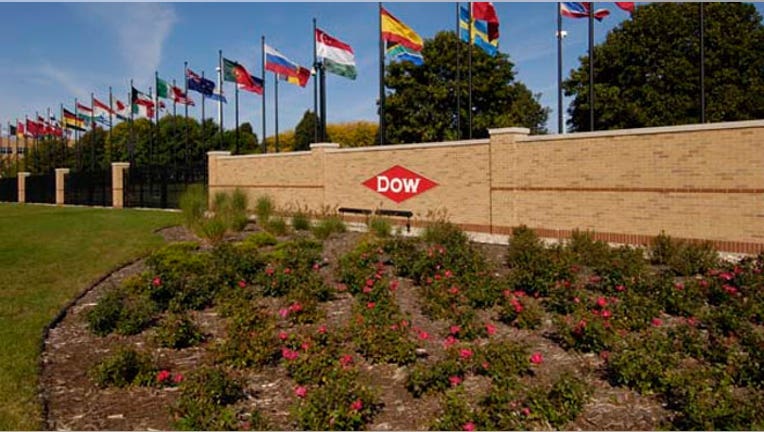 Dow Chemical Co said it would separate a significant part of its chlorine business and sell it to smaller rival Olin Corp in a tax-efficient deal valued at about $5 billion.
The transaction, structured as a Reverse Morris Trust deal, allows Dow to sell its non-core U.S. Gulf Coast chlor-alkali and vinyl, global chlorinated organics and epoxy assets without having to pay taxes.
Dow Chemical's shares rose 3.5 percent to $48.49 in early trading on Monday. Olin's shares jumped as much as 26.3 percent to $34.34, valuing the company at $2.71 billion.
Dow has been shedding non-core assets to focus on more profitable businesses such as packaging, electronics and agriculture.
The company first announced plans to sell a bulk of its chlorine operations in 2013.
Chief Executive Andrew Liveris told Reuters on Monday there could be more deals as the company "simplifies" its joint ventures.
"JV conversations are ongoing right now and we are seeking the right strategic answers," he said. "The next 12 months you will see more for us from the JVs."
Under the Olin deal, Dow will get $2 billion in cash and cash equivalents, about $2.2 billion in Olin stock, and Olin will assume $800 million of pension and liabilities.
After the deal closes, likely by the end of the year, Dow shareholders will potentially control 50.5 percent shares of the combined company, with Olin shareholders holding the rest.
"We own 50.5 percent of Olin but ... we will put in place an offer for our shareholders to directly own those shares," Liveris said.
"At the end of the day we will have nothing to do with running Olin other than that we will send three board members and put them on their board."
Dow averted a proxy fight with activist investor Dan Loeb last November by agreeing to add four independent directors to its board.
Loeb's Third Point LLC, which owns a 1.8 percent stake in Dow, had been pressuring Dow to spin off its petrochemical business.
The deal with Olin will create a company with revenue of about $7 billion and EBITDA of $1 billion.
Dow also agreed to supply ethylene for 20 years to Olin, which expects to save at least $200 million in costs within three years of the deal. (Reporting by Swetha Gopinath in Bengaluru; Editing by Saumyadeb Chakrabarty)