Doubling Down: MasterCard Hikes Dividend, Reveals $2B Buyback Program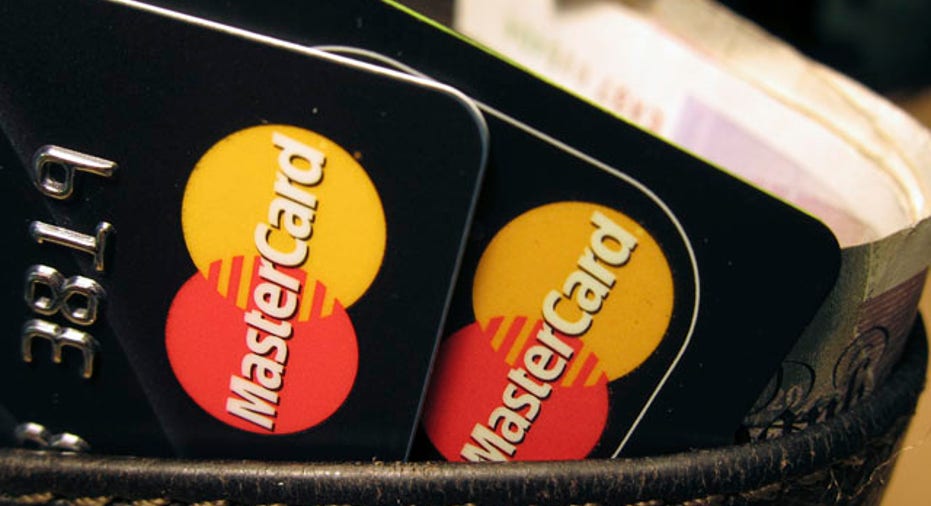 MasterCard (NYSE:MA) rewarded shareholders on Tuesday by doubling its quarterly dividend and unveiling a new program to buy back up to $2 billion of its common stock.
Shares of the card giant rallied more than 1% in premarket trading on the news.
MasterCard said its board of directors signed off on the new dividend of 60 cents a share, up from 30 cents a share previously. The dividend is payable on May 9 to Class A and Class B common shareholders of record as of April 9.
At the same time, MasterCard's board approved a new authorization to repurchase up to $2 billion of Class A common stock. The company said the new program is effective at the end of its previously announced $1.5 billion one, which had about $440 million remaining as of January 25.
"Our strong financial performance allows us to increase the return of cash to shareholders through our dividend and share repurchase programs. We remain focused on executing our strategy and growing our business for the future," CEO Ajay Banga said in a statement.
Last week MasterCard revealed a fourth-quarter earnings beat amid a 10% jump in revenue to $1.9 billion and a 20% leap in processed transactions to $9.2 billion.
A number of U.S. companies have disclosed new plans to repurchase stock in recent weeks, including blue-chip conglomerate United Technologies (NYSE:UTX), which approved a $5.4 billion program on Monday.
In addition to the dividend and buyback plans, MasterCard announced its annual shareholder meeting will take place at its Purchase, N.Y., headquarters on June 18.
MasterCard saw its shares rise 1.44% to $521.60 ahead of Tuesday's opening bell, putting them on track to add to their 2013 gain of about 4%. MasterCard is up almost 32% over the past 12 months, compared with a 46% leap for Visa (NYSE:V).