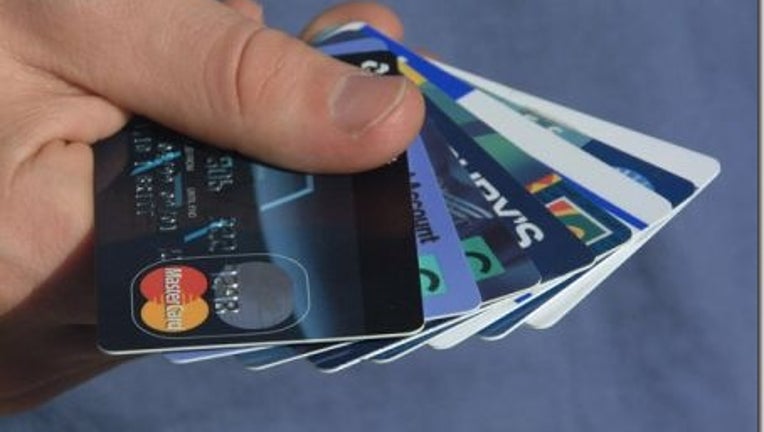 The ancient Greek tales of misfortune would have us believe that angering the gods might be the cause of all our financial woes.
However, these hubristic scenarios aren't the plots of Greek tragedies; they're common problems with credit card debt that plague many Americans.
Discover how our heroes might overcome their financial fate and learn something from their cautionary tales.
Ignoring credit card balances
Our hero relies on credit cards to live an extravagant lifestyle -- one that he truly can't afford. He wants the finest things and is so consumed by his desires that he can't be bothered to budget or even acknowledge his growing debt. He makes minimum payments, hovering just below his credit limit and figures he can continue on like this forever.
Make a plan to pay off debt
Oedipus might tell you it's no use to run from your problems. Get a handle on your debt by creating a budget you can live on without using credit, and factoring in debt repayment. Consider utilizing a 0% APR balance transfer credit card to save on interest while paying down debt. Good choices may include the Citi Simplicity Card and the Slate from Chase.
If you've been eating nothing but ambrosia, the food of mere mortals might take some getting used to, but consider how much sweeter life will be living debt-free.
Credit cards are an extension of spending
Our heroine budgeted for the groceries and paid the power bill, but when a good deal turns up, she just can't turn away.
She knows she cannot afford the things she buys on impulse, but, as if under a curse, she can't resist the sale. She thinks that's what credit cards are for, right? She's confident they will carry her over until she can pay off the bill… which should be any day now.
You don't have to be Cassandra the Prophet to see how this will end.
Think about credit differently
Greek heroes often suffered from hamartia, or a tragic flaw. Spending money to save money is certainly a flaw of reason.
Instead of thinking about credit cards as an extension of your spending, think of them as a report card for how you manage credit. If you cannot control spending urges, leave the cards at home. If you have to drive all the way home to get your cards, you may reconsider how badly you need the purchase.
Your credit score can be improved by keeping your total credit utilization under 10%, making small purchases and paying them off monthly. It may feel like a Herculean feat to pass up that deal, but the hero's sacrifice is rarely easy.
Paying more in fees than you think
Ignorance seems to always come back to punish a tragic hero. He is completely oblivious to all of the money he's wasting in fees. He figures that they can't be that big of a deal if he doesn't ever notice them. He's being hit with interest fees, annual fees, and even an occasional late fee.
But imagine what he could be doing with that money if he wasn't paying fees! Paying down debt faster? Saving for retirement? Giving a charitable donation? Surely that would earn the good grace of the gods.
Stop paying fees
The prophet Tiresias might have been blind, but he'd likely sense the fees draining his bank account.
If your account is in good standing, try asking your issuer for a lower interest rate. Consider swapping to a card with no annual fee and no foreign transaction fee such as the Discover it Card. Be certain to budget to pay your monthly statement in its entirety and eliminate interest charges. Set up recurring payments to avoid forgetting a due date and paying a late fee.
Maintaining an excellent credit score is vital to helping you qualify for the best available lending rates, saving you extra cash for your retirement plans on the Aegean coast.
Not receiving any benefits
Our heroine has given years of loyalty to her old alma mater credit card, only to be rewarded with perks she can't use.
While others trade points for lavish experiences or romantic getaways, she lives in exile with her 10% discount to the student union. Is our heroine destined to spend money without amassing any reward?
Find a card that fits your lifestyle
You don't risk betrayal and torture by shopping around for a rewards credit card that fits your current lifestyle. If your greatest perk is miles and you hate to fly, you might be better served by a cash back card.
Benefits are not limited to miles or points, either. Certain hotel cards give you upgraded status, and co-branded credit cards may provide a discount at your favorite store. Credit card companies are competing fiercely for your business - compare the benefits and make them prove their worth!
Losing track of accounts
Having multiple accounts to manage has made our heroine more confused than the Minotaur maze.
She carries a balance on a few accounts and a zero balance on a couple more. But trying to remember due dates and minimum payment requirements has caused her to lose track of her accounts. Credit that has gone unused has been lowered and a balance that she forgot she has is past due.
Close unnecessary cards
Maybe the beautiful Helen of Troy could get away with asking for those late fees to be removed, but the rest of us need to stay on top of managing our accounts. Closing unnecessary cards could help you get organized. The keyword here is unnecessary. It's a good idea to keep your oldest account open since the age of your accounts plays a role in your FICO credit score.
However, if your credit utilization will stay below 10% and your score can afford a short-term dip, consider closing debt-free accounts that do not provide you with your preferred benefits.
Probably all of us, at one time or another have blamed the Fates for our financial misfortunes. But any soothsayer worth his salt will tell you, only you are in charge of your economic destiny.
The original article can be found at CardRatings.com:Don't let your credit become a Greek tragedy