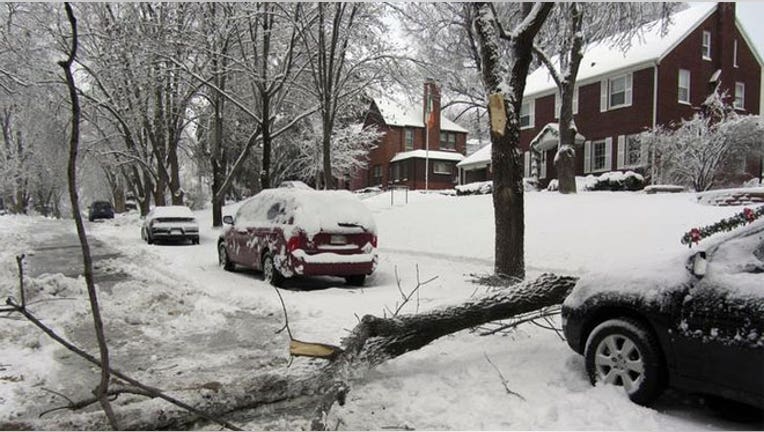 Old Man Winter has been particularly harsh this winter, especially on our cars.
The cold air, pot-hole laden roads after a storm and piles of snow laying in and around cars takes its toll, and can bring hefty maintenance bills.
"The average car on the road is 10 years old and as the economy has gone bad, the years people keep their cars has also gone up," says Robert Sinclair, spokesman for AAA New York.
Regular upkeep is the key to making a car last, he says.  But there are additional steps savvy car owners can take to save money and extend the life of their vehicle.
According to car experts, the simplest way to avoid hefty repair bills that include major overhauls and replacements is to follow the manufacturer's recommended maintenance schedule. Not only will that ensure your vehicle is performing up to snuff, but it will avoid unnecessary services when you do bring it into the mechanic.
"A lot of shops recommend above and beyond the maintenance the manufacture requires," says Bret Bodas, director of Automotive Professional Group at auto Website RepairPal. "Stick to the manufacture's time line and you won't run into problems."
Ignoring your car's screeching brakes or check engine light can be costly.
"From anti-lock brakes to oxygen sensors, there are a multitude of sins that might be covered by that check engine light," says Sinclair. "If you ignore it, you do so at your own peril."
Putting off oil changes can also lead to big bills. he oil in the car can end up costing you a lot of money as well.
"We've interviewed a bunch of shop owners in our network and the two main things they don't want you to postpone are oil changes and timing belt replacements," says Bodas. "If you let those go, it can cause serious damage to your engine."
Cleanliness of the car is important all year round, but it become particularly significant after snow-filled winter months. According to Sinclair, all cars' bodies are dipped in zinc, which when combined with salt can rust the vehicle's body. That's why it's important to wash all the salt used for melting the snow off the vehicle.
Proper tire pressure is another easy way to prevent damage, particularly if you are navigating potholes caused by the inclement weather. Not only will the proper tire pressure save you money on gas, but it will also prevent premature wear to your tires.
If you do have to take your vehicle into a mechanic, knowledge is power. Surveys have shown that people who don't know the cost of a repair are more likely to be taken advantage of.
"No matter what shop you are going to the key thing you can do is show you know what you are talking about," says Bodas. That means understanding what's wrong with the car and how much the repair should cost.
Since this information is readily available online, if a shop owner tells you the car needs brakes and gives you a quote, it's easy to confirm online.
"It signals to the shop that you are an informed consumer that wants to verify the work that being done," says Bodas. "You are less likely to get taken advantage of."