Don't Let Mortgage Servicer Give You Runaround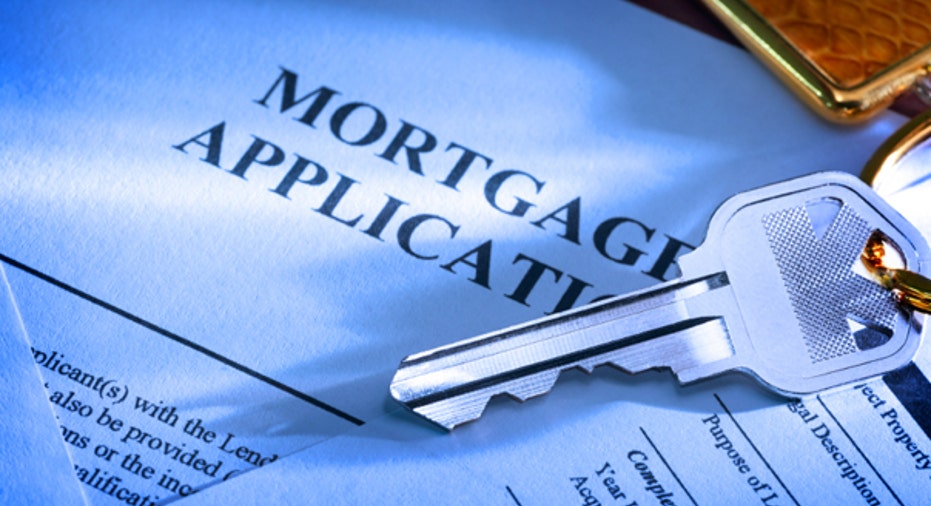 Homeowners struggle to resolve problems with the companies that collect their mortgage payments every month, despite new regulations to protect consumers.
But homeowners who know their rights tend to get their lenders' attention. They get their mortgage problems resolved quicker -- even if that takes filing a complaint.
Whether you are trying to get a loan modification or working to solve payment or insurance issues with your mortgage servicer, speak up to avoid the runaround from your servicer.
What borrowers complain about
Borrowers filed almost 94,000 mortgage-related complaints with the Consumer Financial Protection Bureau from December 2011 through February 2014.
Types of mortgage complaints to CFPB
More than half the complaints concerned loan modifications, foreclosures and collection of past-due debts. The next biggest type of complaint concerned loan servicing, payments and problems with escrow payments of insurance, taxes and other costs.
Servicers must act quickly
Servicers are required to address a borrower's concerns within 30 days after the borrower contacts the lender, says Rebecca Walzak, president and CEO of rjbWalzak Consulting. She specializes in loan quality assurance and risk management.
"Within 30 days of talking to them, there should be some kind of resolution (or response) to the problem," Walzak says. "If there isn't, they have violated federal law and you should report that to the Consumer Financial Protection Bureau."
CFPB complaints get noticed
When you file a complaint with the CFPB, the agency reviews the file and sends it to the mortgage servicer through an electronic portal. The servicer has to reply to the complaint through the portal by a deadline. The CFPB monitors the servicer's answer and if you are not satisfied with the resolution, you can respond and the servicer knows that the CFPB will have access to that answer.
This doesn't guarantee your problem will be solved in 30 days, but it will definitely get the lender to pay some special attention to your case.
"Closed" but disputed complaints
Not everyone is satisfied
Consumers disputed about one-quarter of the mortgage-related CFPB complaints that the servicers deemed "closed."
Don't give up if single point of contact fails
The CFPB requires servicers to provide borrowers with a "single point of contact," ideally, a representative who will be assigned to the borrower's file and will have access to the information throughout the process.
That doesn't necessarily mean you end up talking to the same person every time you call, Walzak says.
Regardless, the representative you will speak to generally is there to collect information and doesn't necessarily have the authority to make decisions, says Howard Ullman, an attorney and owner at Family Counseling Law Firm in Deerfield Beach, Fla.
Sometimes your single-point-of-contact representative is in a call center in India where representatives read from a script, says Ullman, who often represents clients trying to get loan modifications.
"While the representatives in India are extremely polite and courteous, there is a departure from our idioms and language and the minute some issue comes up that is off of their script, they are lost."
-- Attorney Howard Ullman
Get to the person in charge
One way to cut to the chase when you feel your servicer isn't doing its job right is to escalate your problem. To do so:
Ask for a manager.
If the manager doesn't get the job done, ask for the manager's manager.
And so on, all the way up to company director, if possible. "Sometimes you have to find out the corporate structure and keep pursuing it until you get answers," Ullman says.
Keep scaling to new heights
Ullman says he recently wrote an email to all the board of directors of the servicing company in charge of his client's loan. The battle with the servicer revolved around a short sale dispute.
A buyer had signed a contract to buy the house in a short sale. At the same time, the servicer had hired an auction company. Then that auction company asked the homeowner to sign a contract to sell the house for $206,000 less than the purchase contract he had in hand.
"I refused to allow my client to sign the contract that the auction company presented, as that could ultimately affect my client," he says.
More ways to complain
Amy Cordwell, a homeownership adviser in New Hampshire, says she also has escalated cases for the homeowners she represents and found it effective.
If your mortgage servicer is a bank, filing a complaint with your state's banking commission or the attorney general's office can also work. "We have used our banking commission here quite a bit," Cordwell says.
And if your frustration with your mortgage servicer gets to a point where you don't know what else to do, maybe it's time to let your senator or state representative know.
Walzak says at the height of the foreclosure crisis she used to help a congressman work through some of the mortgage issues for many of the people who called his office to complain.
Get a free HUD counselor
Often, your representative will forward your case to a counselor approved by the Department of Housing and Urban Development.
Work with a HUD-approved counseling agency as early as possible if you face foreclosure or need a loan modification, Cordwell says. The service is free, and it saves time and energy.
"We seem to have a little more pull there," she says.
Copyright 2014, Bankrate Inc.