Don't Insure an Old Car Like a New One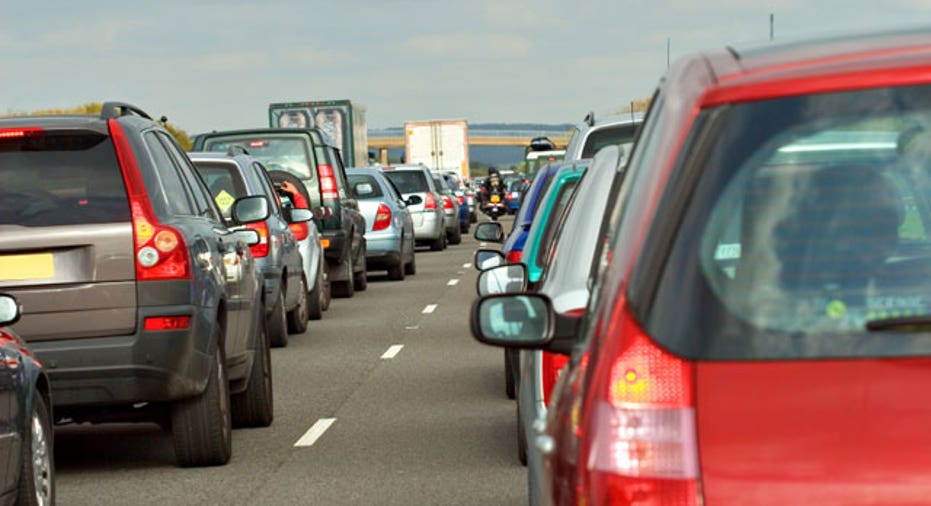 Looking for ways to lower the cost of your car insurance? Consider driving your car into the ground.
Turning your new car into a high-miler will not only lower your insurance costs but can save thousands as you put off a new car payment year after year.
There is no better example of a high-miler than Irvin Gordon, who is approaching the 3-million-mile mark on his 1966 Volvo P 1800S. Gordon, a retired science teacher, paid $4,150 for his Volvo in 1966 and has been driving it ever since.
While hitting 3 million miles on your car may seem far-fetched, getting to 200,000 isn't.
A recent survey from AutoMD.com found that 55% of respondents planned to keep their current car "until it dies."
That's not just talk. Drivers are hanging on to their cars longer than ever. According to auto market research firm R.L. Polk & Co. the average age of U.S. cars has risen to 10.8 years, the oldest on record and an increase of two years since 2000.
Even after 3 million miles, Gordon averages under $1,000 per year on maintenance costs -- much less than a car payment. A $25,000 car financed for four years would cost around $550 a month. Keep it two years longer and that is almost $14,000 in your savings account.
Adjust coverage to value of the car
While you will want comprehensive and collision coverage on your brand-new car, as the miles add up your insurance needs will change.
A car fresh from the showroom floor may be worth less than you owe, making gap insurance a smart buy.
Until the car is paid off, a lender will require that you carry comprehensive and collision coverage. Most drivers would anyway, since the car still has most of its value.
Carinsurance.com consumer analyst Penny Gusner recommends keeping deductibles low until you have the pink slip. Then, she advises, build an emergency fund and raise your deductibles to match. That can save you several hundred dollars a year. (See "How much will raising deductibles save you?")
According to the U.S. Department of Transportation, the average car is driven 13,450 miles per year. That means the average 10.4-year-old car is sporting 130,000 miles on the odometer.
A car with 130,000 miles on it is not usually worth much. But the costs of parts and labor don't drop the way your car's value does, so comprehensive and collision premiums become comparatively pricey.
For example, a 2012 Honda Accord EX would cost a 30-year-old Texas man with a clean record $410 a year just for comprehensive and collision coverage. The same coverage on a 15-year-old Honda Accord with 201,000 miles, worth about $3,162 according to Edmunds.com, would still be $310 a year.
"The only reason the premium drops is that the size of the check the insurance company has to write shrinks," Gusner says. "You are far more likely to total out an older car than to repair it."
When full coverage isn't worth the cost
Collision will replace or repair your vehicle if you are at fault in an accident, and comprehensive covers damage due to vandalism, natural disasters, collisions with animals and theft. The payout depends on the value of the car. Your insurer will pay only market value, minus your deductible.
Financial experts have many philosophies on when to drop full coverage, but ultimately your own tolerance for risk makes the decision. (See "Is it time to drop comp and collision?")
Gusner suggests imagining a mechanical repair that costs as much as your deductible and premiums for comprehensive and collision added together. "If you wouldn't put a new transmission in it," she says, "comprehensive and collision may be a waste of money."
Other experts suggest dropping collision and comprehensive when the premiums cost 10% or more of the potential payout. As an example, if the value of your car is $3,000 and your deductible is $500, premiums that run more than $250 are a signal to drop the coverage.
Quality Planning, an insurance analyst, found that 63% of cars that were at least 10 years old were not carrying comprehensive or collision coverage.
Drive until it drops
When your high-miler gets so old that its value is almost nonexistent in the marketplace but the car still means the world to you, insurance coverage should change again. A regular-use policy will pay only market value.
But specialized options for classic or keepsake cars allow the owner to decide the car's value and pay a premium based on that amount. Often there are restrictions on where the car can be stored and how often it can be driven -- but the policies are usually very inexpensive as a result.
While most people won't get to a million miles, most modern brands can hit 200,000 with little trouble, says James H. Turnure, category manager at Pep Boys. Being proactive when it comes to servicing the car is paramount if you want to roll over the odometer.
Turnure offers the following tips:
Follow the manufacturer's service recommendations to the letter. It is best to follow the severe-duty schedule, which requires more frequent servicing.
Wash the undercarriage and body of the vehicle frequently. Road salts can cause a tremendous amount of damage, and the chassis is just as important as the engine and transmission in high-mileage vehicles.
Synthetic oil provides better lubrication than petroleum-based products and can go up to 12,000 miles between changes.
Flush and change coolant, brake fluid, and other fluids regularly. Changing fluids can make a dramatic difference in the life of the car.
The original article can be found at CarInsurance.com:Insure your car from showroom to junkyard