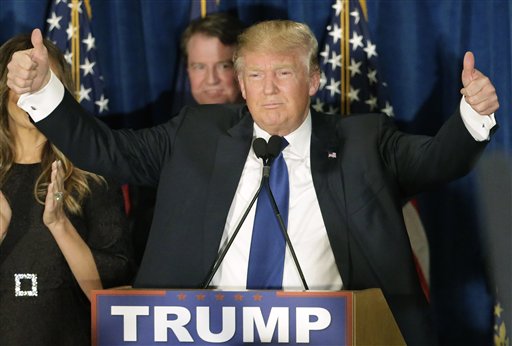 Following a big win in New Hampshire, Donald Trump is now focusing his attention on the next Republican primary in South Carolina on February 20. Trump, who finished in first place with more than 35% of the votes on the GOP side, discussed what he would want in a running mate.
"I would think that because of the fact that while I'm very political-I'm not a politician-I would want to choose a politician," the candidate told FOX Business Network's Neil Cavuto.
He added: "It would be better for me to choose somebody that's very political, that can help us out politically, because I've got a lot of other qualities and I'm very political also. But, I don't think we need two guys like me… I think in my case I'm better with a very political person, so I think I would keep it that way."
Recent polling data from Real Clear Politics shows the media mogul with a commanding lead in South Carolina, ahead of Senators Ted Cruz and Marco Rubio.