Donald Trump golf clubs up for auction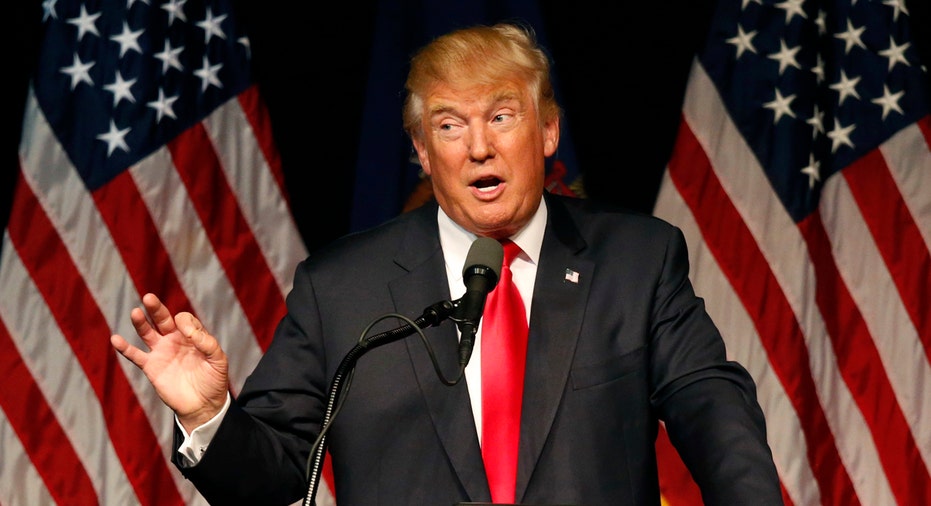 A set of golf clubs once used by President Donald Trump are up for sale this week through a Boston-based auction house.
Trump used the set of TaylorMade irons at the Trump National Golf Club in Bedminster, New Jersey, according to RR Auction. The phrase "D. Trump" is reportedly engraved on each of the club heads. The auction house is seeking at least $30,000 for the clubs, according to its website.
A longtime golf enthusiast, Trump opened golf clubs throughout the United States and in countries around the world before entering politics. The president has spotted golfing regularly since assuming office, including trips to Trump golf clubs in Virginia and New Jersey.
The auction house says Trump gifted the set to Andrew Lombardo, who caddied for Trump from 2004 to 2008.
"The set of TaylorMade TP Rac's with (D. Trump) engraved on them were given to Mr. Trump by the TaylorMade CEO Mark King at the TaylorMade Media Day we had at Trump National Golf Club - Bedminster when we became a TaylorMade club and the clubs were used by Mr. Trump for the rest of the season," Lombardo said in a letter that accompanies the clubs.
Lombardo says Trump used the clubs in rounds played at Bedminster with a variety of celebrities, business executives and pro golfers.
Bidding opened June 26 and concludes July 12.
The Associated Press contributed to this report.