Domino's Cooks Up Stronger 3Q Profit, Beats Street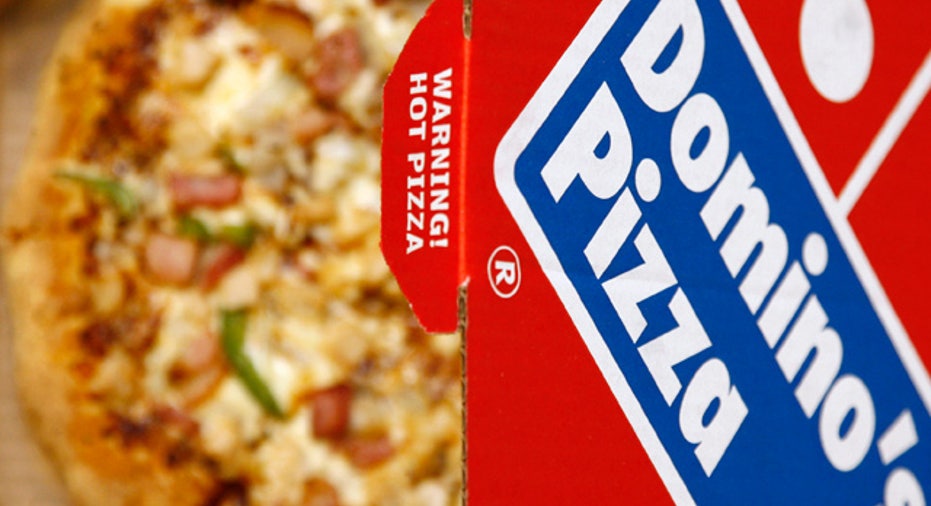 Domino's Pizza (NYSE:DPZ) revealed on Tuesday a stronger-than-expected 33% increase in third-quarter profit, lifted by the company's continued efforts to expand overseas and consistent gains in its domestic market.
The world's leading fast-food pizza deliverer reported net income of $22.1 million, or 36 cents a share, compared with $16.6 million, or 27 cents a share, in the same quarter last year.
Excluding special items, Domino's earned 35 cents a share, which is ahead of average analyst estimates polled by Thomson Reuters of 33 cents.
Revenue for the three months ended Sept. 11 was $376.33 million, up 8.3% from $347.4 million a year ago, beating the Street's view of $370 million. Domestic same store sales were up 3% year-over-year.
In a statement, Domino's said the results demonstrate "sustained improvement in its domestic business." The international division saw comparable sales grow 8.1%, marking the 71st consecutive quarterly increase in that division.
"We're proud of that performance," Domino's chief executive Patrick Doyle said in a statement. "In the face of these uncertain economic times, Domino's has continued to prove its resiliency."