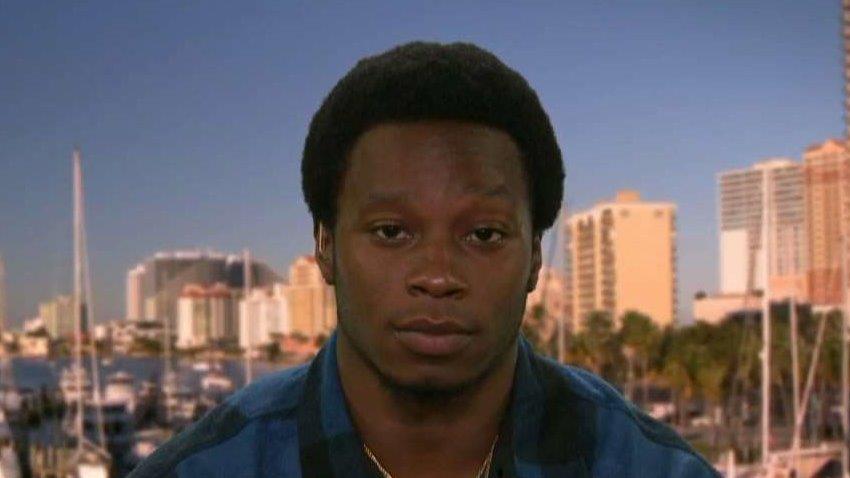 A former college football player is taking an unusual approach to fulfill his lifelong dream of playing for his favorite NFL team.
Macgarrett Kings Jr., a former wide receiver from Michigan State, has been standing outside the Miami Dolphins training camp holding up a cardboard sign that reads, 'Ready to work. Will work for free!!!!' in an attempt to get back to playing football.
"I am going out there every day keeping my faith in God and making sure that I do everything I need to do here on earth man and everything else will work out the way it supposed to," he told FOX Business Network's Stuart Varney of Varney &Co.
The former Spartan football player said it's always been a passion of his to play in the NFL since he first played the sport at the age of three.
"I told my mom at about the age of 4 that I was going to make it to the NFL and she still has that faith and believes in me," Kings Jr. said.
More From FOXBusiness.com
The local college graduate from Fort Lauderdale, FL said he has drawn inspiration from all the random people that have approached Kings Jr. with positive messages.
"Knowing that God has me on a journey...it's just more comforting for people to give me thumbs up and come and want to take pictures with me and it just been an inspiration to others."
Despite not having any luck with the Dolphins, Kings Jr. said he is willing to work for the team in any capacity.
"Just to be around the game gives me an urge," he said. "Whether it's taping ankles or taping wrists, I'll do anything to be around the game."