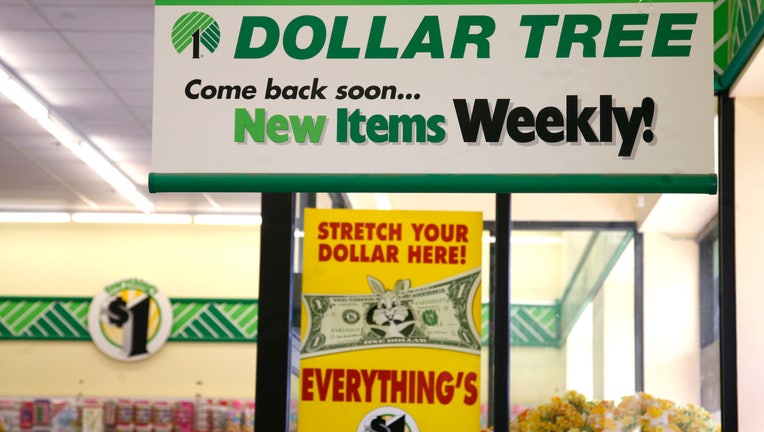 Discount retailer Dollar Tree (NASDAQ:DLTR) reported first-quarter earnings that trumped Wall Street expectations on Thursday and said it sees continued sales growth for the full year as it expands its fleet of stores and square footage.
Dollar Tree said its stores are "executing at a high level," giving it the ability to tackle the upcoming summer selling season.
The company continued to expand during the quarter, opening 94 stores, while expanding or relocating 16 and shutting two. Dollar Tree's square footage during the quarter increased by 7% compared with a year ago to 41.2 million square feet.
Shares of Dollar Tree soared more than 5% to $50.88 in recent trade. They are up about 24% since the beginning of January.
The Chesapeake, Va.-based dollar store reported net income of $133.5 million, or 60 cents a share, compared with a year-earlier profit of $116.1 million, or 50 cents. The results topped average analyst estimates in a Thomson Reuters poll by three pennies.
Revenue for the three months ended May 4 increased 8.3% to $1.87 billion from $1.72 billion a year ago, matching the Street's view. Same-store sales, a key growth metric for retailers measuring sales at stores open longer than a year, increased 2.1%.
"I am pleased with the company's first quarter performance," Dollar Tree CEO Bob Sasser said in a statement. "Sales continued to grow, our earnings per share increased by 18% and we achieved the highest first-quarter operating margin in the company's history."
Dollar Tree sees current-quarter sales in the range of $1.81 billion to $1.86 billion, based on low-single digit positive same-store sales on earnings between 52 cents and 57 cents. The consensus is calling for EPS of 57 cents on sales of $1.86 billion.
For the full year, the retailer anticipates sales of $7.81 billion to $7.97 billion, bracketing the Street's view of $7.94 billion, on EPS of $2.61 to $2.77, below average estimates of $2.79.