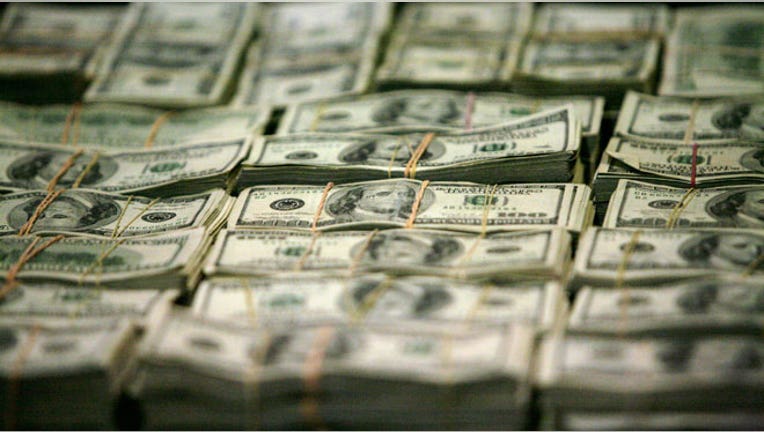 The dollar rose against the yen and bounced from a two-month low against a basket of currencies on Friday, drawing encouragement from signs that a recent patch of soft economic data may be coming to an end.
Signs that the labor market was recovering with initial jobless claims dropping, wages rising along with a jump in Midwest business activity all combined to draw investors back to the greenback.
Volumes, though, were on the lower side with most of Europe shut for the May Day holiday and the focus now squarely on ISM manufacturing data from the United States. In the UK, which was open for trading, sterling fell sharply against the dollar and the euro after British manufacturing data showed growth cooling before a tightly-fought election.
The dollar rose against the yen, supported by Treasury yields' rise in the wake of Thursday's upbeat U.S. data. The dollar was up 0.4 percent at 119.82 yen, pulling away from a one-month low of 118.50 plumbed on Thursday.
The dollar index was up 0.1 percent at 94.672, having suffered its worst month in four years in April.
"While it is true Thursday's data was good, we need a steady stream of good data for the dollar bull trend to be restored," said Petr Krpata, FX strategist at ING.
"Right now there is a fair bit of doubt about the dollar's bull run and whether the euro will drop further. We think the euro will resume its decline as the fundamentals have not changed and the last thing that the European Central Bank needs now is a stronger euro."
Amid thin volumes, the euro hit a two-month high against the dollar and the yen aided by a recent surge in German yields as fears of deflation in Europe eased just a little.
Data this week suggesting the euro zone might be pulling out of deflation sparked a rise in Bund yields, with the benchmark 10-year yield reaching 0.386 percent, up some 20 basis points in two days. That has pushed the EU/U.S. 10-year yield differential higher in favor of the euro.
Still, analysts remain skeptical whether the rise in the euro especially against the dollar can last.
"Our analysis of the drivers behind euro/dollar suggests that it is front-end rates rather than long-end yields that are more important, implying that scope for the euro recovery is limited, in our view," Morgan Stanley analysts said in a note.
The euro last fetched $1.1265, having scaled a two-month high of $1.1285 hit during the European session and clawing its way back from a 12-year low of $1.0457 struck in March, when the ECB launched its quantitative easing scheme.
Against the Japanese currency, the euro climbed as high as 135.36 yen, its highest since late February. (Editing by Toby Chopra)