Dole Shares Soar as CEO Reveals Buyout Offer Valued at $1.5B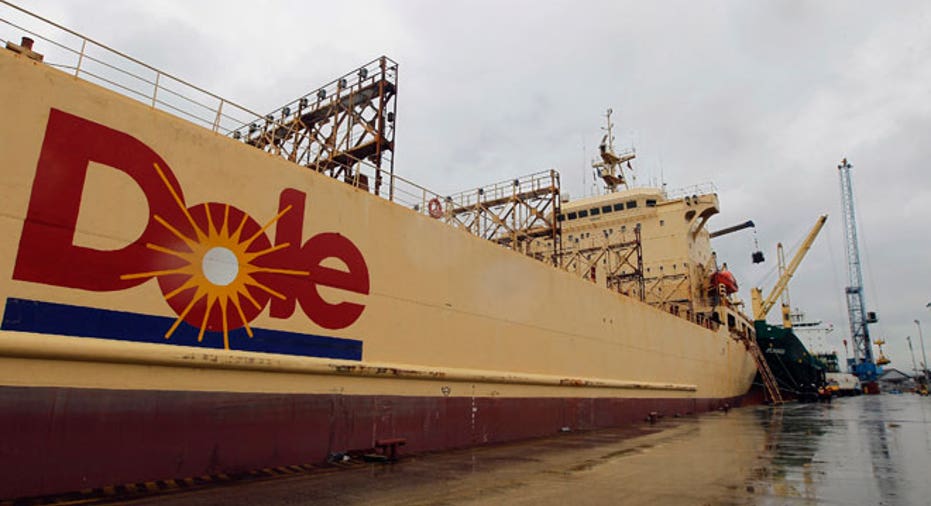 Dole (NYSE:DOLE) said it received a buyout offer from chief executive David Murdock on Tuesday in a bid to take the food giant private.
Murdock, Dole's largest shareholder with a nearly 40% stake, proposed buying the company's outstanding shares his family does not already own for $12 apiece in cash, representing a premium of 17.6% from  Dole's closing price of $10.20 on Monday.
The deal would value Dole at roughly $1.5 billion, including debt.
Dole's shares climbed close to 22% to $12.43 early on Tuesday.
The Westlake Village, Calif.-based company said its board will meet over the next several days to establish a special committee of independent directors to consider the proposal.
"The process of considering the proposal is only in its beginning stages," Dole said in a statement. "No decisions whatsoever have been made by the board of directors in respect of the company's response, if any, to the proposal."
Murdock said he would not push forward with the deal unless the committee found it was in the best interest of shareholders, though he has received a "highly confident" letter from Deutsche Bank (NYSE:DB) with respect to potential financing.
The take-private bid comes just two weeks after Dole indefinitely suspended its $200 million buyback program and warned of continued losses in its strawberry business.
One of the largest fresh fruit producers in the U.S. and the nation's second-largest strawberry maker with farms spread across California and Hawaii, Dole posted revenue in 2012 of $4.2 billion, however its strawberry business remains volatile.
Dole also said last month that it plans to use excess cash to fund the purchase of three new refrigerated container ships for $165 million in hopes of lowering fuel and operating costs.