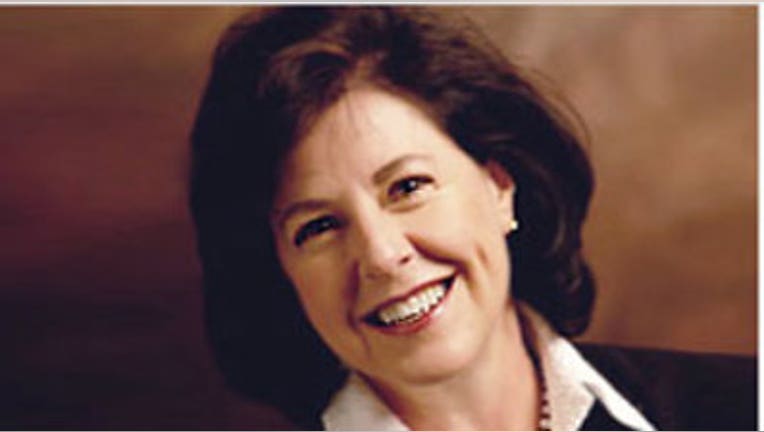 When Stoney deGeyter talks about Web sites, people listen. That's because what he says helps even the smallest businesses look big online.
For more than a decade, deGeyter's been the go-to guy for those seeking information on search engine optimization. He runs Pole Position Marketing, serves as associate editor for Search Engine Guide, an educational search engine Web site, and travels the country on a mission to help businesses like yours develop and capitalize on their online presence.
Every business needs a Web home base "Every business needs a Web site," deGeyter says, "where people can go to see who you are, what your company does, what you can do for your site visitors, and how much you can be trusted to do what you say."
That advice should reverberate through the small-business world, where, according to a 2009 WebVisible/Nielsen study, only 44 percent of businesses have a Web site despite the fact that 63 percent of consumers make the Internet their first stop when seeking information about local companies.
"Most people research before buying," deGeyter says, "and they expect to find your business online."
What's more, they expect to find you at your own Web page. "The alternative is a social networking page that doubles as a business site, but then you're reliant on the success of the network. With your own site — or your own blog — you're in control of the future of your online presence."
Site have-to-haves Your site is your business to online visitors. Like your business, it needs to welcome, inform and interact with customers.
"The order in which your visitors interact with your Web pages doesn't matter," deGeyter says, "but content and usability do." At the minimum, he says, your site needs:
- An "About Us" section where people can learn more about you, your history, your expertise and your credibility.
- Product and service sections that let people research your offerings without sales messages.
- An invitation to contact you, accompanied by the promise of a rapid reply.
Design considerations Cost shouldn't be a barrier to online presence. "For a few hundred dollars you can work with a local designer to create a static HTML Web site, and you can build up from there," deGeyter says, though he recommends that you "look at your competitors' sites to see that yours, at the very least, looks and performs as good as the average in your industry."
You can always strengthen your site by adding video, which enhances search results, and a blog, which lets you talk continuously with customers while also inviting their ongoing comments and involvement.
"You don't have to worry a lot about what not to do if you are focused on what you should do with your Web site," deGeyter says. "What matters is that people can find you online and that you give them as much information as you can while offering the best interactive experience possible."
Customer interaction through your site The more questions your product prompts, the more you need to gear your site to offer interaction. "Live chat, phone access and e-mail all make your business accessible," deGeyter says. "But what's more important is a clear invitation to be in touch."   On his site, deGeyter offers a contact form, along with fax and toll-free telephone numbers, and street and e-mail addresses. He also issues this invitation: "How are you gonna do it? Are you going to dial the phone or send an e-mail? Will you ask us questions via fax or perhaps snail mail? Our choice is one of the first two options, but you're your own person. Go ahead and make your move. We're ready to velocitize your web marketing."
And in Web site responses, velocity is a key to success. If you invite phone calls, don't let them go to voice mail, and follow up on all contacts in less than 24 hours. Stoney deGeyter is his own best example. When I phoned to make contact, he picked up after the first ring. For a guy who knows Web sites, it's obvious he knows even more about building relationships, which, you have to remember, is what your Web site is all about.
Want more of Stoney deGeyter's tried-and-true Web site tips? You can download a PDF file of his five-page-long checklist of invaluable advice.
Barbara Findlay Schenck is a small-business strategist, the author of "Small Business Marketing for Dummies" and the co-author of "Branding for Dummies," "Selling Your Business for Dummies" and "Business Plans Kit for Dummies."
* The Fox Business newsroom was not involved in the creation or production of this special advertising section.