Does Verizon Want to Buy Charter or Block AT&T-Time Warner?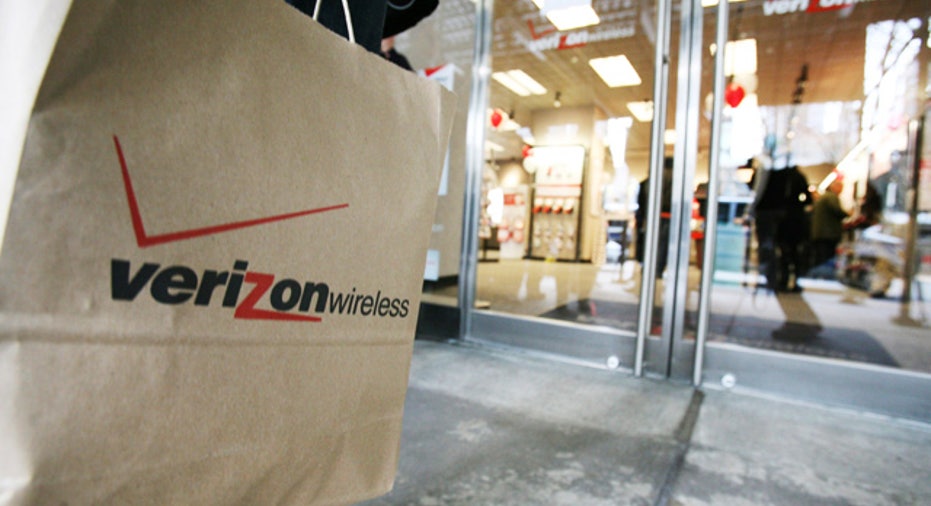 Nearly every analyst says the same thing about Verizon's overtures toward Charter Communications: A deal is unlikely due to its size and because both companies are drowning in debt. So why suggest it? In my view, it is to force regulators to block AT&T's (NYSE:T) pending acquisition of Time Warner (NYSE:TWX). And it may very well work.
Archrivals AT&T and Verizon (NYSE:VZ) have long pursued different growth strategies to offset their shrinking wireless fortunes. The former bought DirecTV to leverage its satellite television subscriber base, while the latter sought small acquisitions of AOL (NYSE:AOL), Yahoo (NASDAQ:YHOO) and lots of startups to get into mobile and video advertising.
On its October earnings call, Verizon CFO Fran Shammo seemed content with that plan, saying, "We believe we have the right assets. There is nothing large out there that we need to be successful at this point in time." That was on a Thursday. On Saturday, AT&T agreed to buy media giant Time Warner for $85 billion. That was a game changer.
The deal figured to propel AT&T into a class by itself, combining the carrier's strong subscriber share in wireless, pay TV and broadband with Time Warner's media properties including HBO, TNT, CNN and Warner Bros. studios. As revenue growth and diversification strategies go, the move was a clear winner.
And while the proposed transaction would surely attract tough regulatory scrutiny – both presidential candidates promised to be tough on megamergers – it's a vertical integration play that is not likely to harm consumers. It's really no different, I argue, than Comcast's (NASDAQ:CMCSA) acquisition of NBCUniversal. And therein lies the rub.
Harsh campaign rhetoric notwithstanding, the Trump team is shaping up to be a business-friendly administration, so the deal seems likely to go through. And that puts Verizon in a tough spot, with a heavy debt load from its previous buyout of Vodafone's wireless assets and no readily available media company that it can afford to buy.
As if that isn't enough, Verizon's struggling wireless business came into full focus last week, when the carrier reported dismal 2016 results with sales and profits both shrinking year-on-year. The stock dropped 6% on the earnings report. A few days later, wouldn't you know, news leaks that Verizon is exploring a tie-up with Charter.
Coincidence? I don't believe in coincidences.
The way Verizon chief executive Lowell McAdam approached what would likely be a $100 billion-plus acquisition raises suspicions. Instead of just picking up the phone (after all, he runs a phone company) and calling Charter CEO Tom Rutledge, the M&A veteran took a circuitous route, holding preliminary discussions with Liberty Broadband CEO Greg Maffei, who sits on Charter's board, according to the Wall Street Journal.
The question is, why involve outside parties in the discussion and risk a leak that would drive up Charter's share price, as it did? Granted, Liberty chairman John Malone holds 25% voting rights in Charter, so he would have to bless the deal, but McAdam apparently never talked to Malone, just Maffei.
The consensus among analysts is that the transaction doesn't make a whole lot of sense. The combined corporation would be the most indebted in America, owing about $200 billion. And Verizon has previously said it's not interested in pay TV services. Besides, the deal's size would attract major regulatory scrutiny. Why go through all of that just for access to Charter's fiber for a future 5G network?
The only way the talks even make sense is if the goal is to raise the specter of a coming avalanche of communications and media megamergers, with the AT&T-Time Warner deal as the lynchpin.
Federal regulators can't very well approve AT&T's transaction without also approving Verizon's and, voila, the Trump administration has broken a major campaign promise. The risk is unacceptable. Regulators will have to block the first deal in the pipeline: AT&T-Time Warner. And I suspect they will, as McAdams may have intended all along.