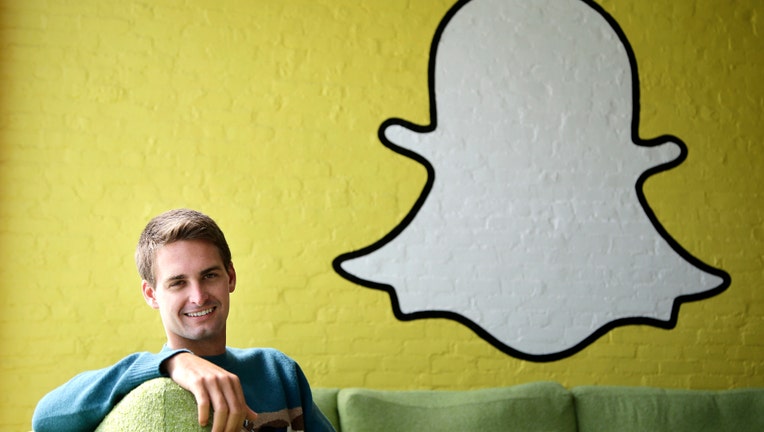 With Snap's highly anticipated IPO coming this week, questions linger over the stability of its management team. The big concern is whether 26-year-old Evan Spiegel, chief executive of Snapchat's parent company, needs adult supervision to handle the bright lights and intense scrutiny of Wall Street.
A mercurial wunderkind with an unproven business model in a rush to go public raises red flags, and it should. Notoriously secretive and controlling in the mold of Apple's (NASDAQ:AAPL) Steve Jobs, Spiegel, along with 28-year-old co-founder and CTO Bobby Murphy, will maintain complete control over voting rights and decision-making, post-IPO.
That could spell risk for investors in the ephemeral social media platform – risk that tech companies usually try to minimize before going public.
Google (NASDAQ:GOOGL) co-founders Larry Page and Sergey Brin found an experienced executive, Eric Schmidt, to lead the now tech giant through its formative years and IPO. Likewise, eBay (NASDAQ:EBAY) hired Meg Whitman and Yahoo (NASDAQ:YHOO) brought in Terry Semel. And early on, Mark Zuckerberg partnered with Sheryl Sandberg to run the operations side of Facebook (NASDAQ:FB).
While leadership turnover is not unusual in a high-growth startup, Spiegel's attempts to round out his management team have been particularly rocky. The company has lost at least six senior executives since late 2014, including COO Emily White, who lasted the longest at just 15 months.
Snap currently has no C-level operating, revenue, marketing, communications or talent officers, but not for lack of trying. On the contrary, Spiegel seems to be avoiding early missteps by taking his time to hire the very best talent that fits the company culture and his own needs and style, which he's probably still trying to figure out.
Spiegel is certainly not the first young CEO characterized as a work in progress, and that label appears to be beneficial, at least in terms of his most recent hires. General counsel Chris Handman, engineering VP Steven Horowitz and CFO Andrew Vollero all have decades of experience under their belts. Moreover, chief strategy officer Imran Khan has reportedly taken some of the weight off Spiegel's shoulders.
Another good sign is that Spiegel is open to mentoring. Intuit co-founder Scott Cook and Schmidt have advised him in the past. He had a falling out with early investor Lightspeed, but Snap's board does include Benchmark general partner Mitch Lasky and several notable current and former top executives including chairman Michael Lynton, who recently stepped down as CEO of Sony Entertainment.
Whether all that leadership experience counts as adult supervision is hard to say. It depends mostly on whether Spiegel listens to them when he should, trusts his gut when he feels strongly and learns to tell the difference between the two. That's always been the trick with visionary whiz kids.
If you look back at Apple's post-IPO era, Jobs championed the Macintosh's closed architecture to go head-to-head with the IBM PC. The "adult" however, CEO John Sculley, wanted to play it safe by focusing on niche markets with the Apple II. Jobs stuck to his guns and got pushed out. Years later, the wisdom of his instincts was finally validated.
Spiegel's instincts have served him well, so far. He spurned a $3 billion cash offer from Facebook to sell Snapchat back in 2013. Snap's valuation is expected to be in the $20 billion range when shares begin trading this week. And the company continues to engage its 150 million daily active users with one innovative product after another.
Yesterday, YouTube announced that its users watch more than 1 billion hours of videos a day, but Snapchat's users watch more than 10 billion videos a day. Which brings us to the real reason why Snap is breaking from the pack of tech unicorns and going public: not to raise capital, but to raise awareness outside of its core demographic of English-speaking millennials.
It's a smart move. So far, no adult supervision needed.