Does Salesforce.com Have a 'Small' Sales Problem?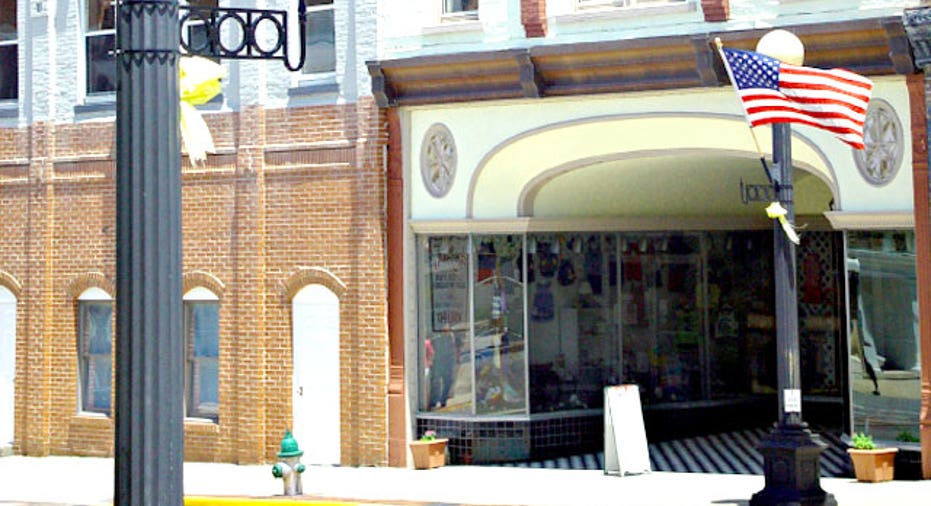 Recently, a prospective client of mine was looking at various customer relationship management (CRM) systems for his business and he asked me about Salesforce.com and another cloud-based CRM application that we offered which cost significantly less. "What does Salesforce.com have that the other one doesn't?" he asked me. "Why is it so much more expensive?"
I get this a lot. My company is a Salesforce.com consultant and we love the product. But we also sell four other great CRM applications. We have more than 600 active clients and most of them are small and medium sized companies. When asked to compare Salesforce.com I almost always make the same recommendation, particularly to my smaller prospects: "Salesforce.com has everything. It's awesome. Except…it's probably overkill for you." And that's the biggest sales challenge that they have. It's just too much, particularly for some small businesses.
Salesforce.com isn't hurting. Far from it. According to this company presentation, the CRM giant leads all others in market share, is used by 81% of the Fortune 500, has an industry leading gross margin of 77.5% and is forecasted to be the fourth largest software company in the world this year.
The company, which releases earnings this week, dominates the CRM space. It has thousands of devoted developers and implementers and just as many third party applications and tools built on its highly respected platform. Salesforce.com, I tell people, is incredibly customizable, flexible and scalable. It can handle complex sales processes, support multiple levels of workflows, and make a significant impact on a company's lead, opportunity, forecast and campaign management activities. Salesforce.com can be made to integrate with just about anything and be turned into a custom solution that will satisfy just about any need in any industry. People don't get fired for buying Salesforce.com. Its stock ticker is "CRM" for God's sake!
But in my opinion, there is a chink in the armor. And that chink is small business.
There's little research on CRM market share for the small business market. But I can offer my own anecdotal analysis, based on all the small business clients my firm serves and hundreds of others that we speak to every year. And what I've found is that only a very few of them drink the Salesforce.com Kool-Aid. Why is this? They always look at the application as part of their research (if you're reviewing CRM options you better be including Salesforce.com in the mix, of course). But in the end they seem to migrate towards other offerings – Microsoft Dynamics CRM, ZohoCRM, Insightly, SugarCRM, InfusionSoft - even older, but reliable on-premise solutions like GoldMine.
GoldMine? Are they still around? Weren't they a popular contact manager back in the day that's been overshadowed by all those cloud based CRM applications that have taken over the market? The answer is yes. And yet, surprisingly, my company sells GoldMine and business owners still buy it. And the reason is at the crux of why Salesforce.com is so challenged to dominate small business.
GoldMine, and the others that I mentioned, cost a LOT less than Salesforce.com. Sure, Salesforce.com has less expensive offering, even ones for as low as $65/user/month. But these versions come with less features. The company's Enterprise version has all the features (i.e. workflows, customization, integration) that makes it apples to apples with the CRMs I mentioned above. And that version is about $125/month/user. Plus the cost of any needed add-ons and the cost of services to implement and train from firms like mine (and our rates start at $175 per hour). Compare this to $65/month/user for Microsoft Dynamics CRM or $35/month/user for ZohoCRM or even $99/user/month for Insightly. Good old GoldMine is a one-time $2,995.00 for a 5 concurrent user on-premise version. Is Salesforce.com worth the extra cost?
I reached out to Salesforce.com for a response, but wasn't able to get one by press time. But the company's supporters (like me) argue that customers get more features like sales data and more advanced reporting and custom app support. And this is true. But for the most part, the above applications, even GoldMine in a more simple sense, offers many of the same features. And even that argument is kind of irrelevant because I've discovered something over the past 20 years of selling contact managers, sales automation and finally customer relationship management systems: our very best small business clients use maybe 20-30% of what the CRM offers. They just don't need all those bells and whistles.
But they like to know they're there. They like to check them off on the spreadsheet they all use when comparing CRMs. They even dabble with some. But a small business owner that has a complete and accurate database of everyone in their community (prospects, customers, vendors, partners) that is integrated with their company's email and calendar and is used all day by their employees to coordinate activities, notes, quotes, forecasts, service calls and marketing lists is operating a thousand miles ahead of most. Doing all of this stuff is a giant task for a small company. And a huge value for those companies that get there.
In my opinion, most of today's CRMs all come with more than adequate features to accomplish these goals – and many at a much lower price than Salesforce.com. My job as a consultant is to recommend the best technologies that will help our clients do things quicker, better and wiser. Salesforce.com is great, but it's overkill for most of them. They don't need a tank when a car will do. I'm confident that the company will always provide a Cadillac product for those that want to buy it. But for the company to always be the best at what it does I hope it will continue to focus on its strongest market. And that market is definitely not small business.