Does Prepaid Car Maintenance Save Money?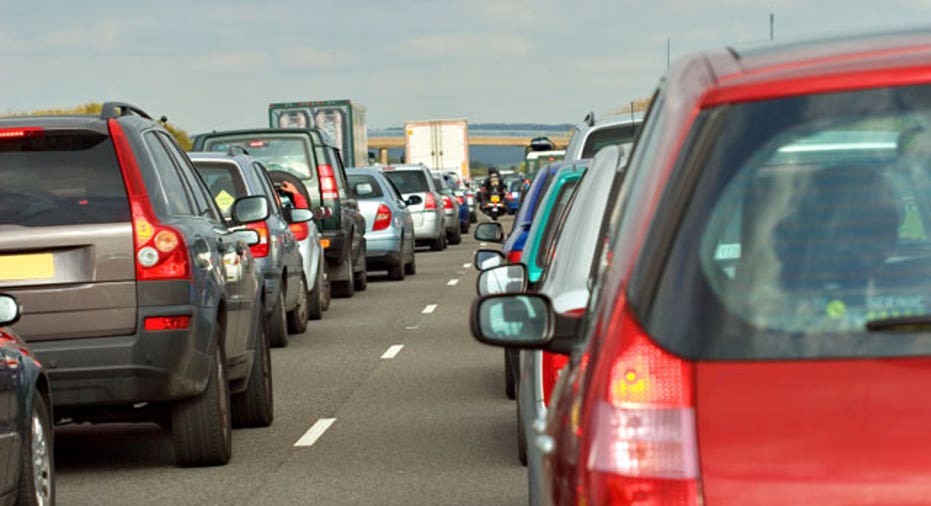 A prepaid car maintenance plan might save you money, if you do your homework.
Before walking into a car dealer's business office to sign all the paperwork needed to buy a car, you should familiarize yourself with the pros and cons of a prepaid car maintenance plan, or PPM, one of the extra-cost add-ons the finance manager may try to sell you.
It's just one more building block in the research Bankrate urges you to do before buying any car.
"Anyone who knows they are going to be buying a car should call the dealer's F&I (finance and insurance) office and find out what extras they will be offering, and then do the research," says Phil Reed, senior consumer advice editor at auto site Edmunds.com.
One of the Dealer Extras
Along with extended warranties, credit life insurance and loan unemployment coverage, one of those extras offered may be PPM.
Prepaid car maintenance isn't the same as an extended warranty that covers certain unexpected repairs once the factory warranty expires. PPM covers the costs of specific, scheduled preventive maintenance listed in the vehicle's owner's manual such as tire rotation and oil changes that aren't covered by the factory warranty.
Several manufacturers, such as Jaguar, Toyota, BMW, Volvo, Mini, Saab and Land Rover already include a degree of free scheduled car maintenance in the purchase price. Some of these factory plans also include wear-and-tear items, such as windshield wiper blades and brake pads, and some don't.
Prepaid maintenance plans may enter the discussion when you are buying a new vehicle that doesn't have scheduled car maintenance built into the retail price or when purchasing a used car no longer covered.
As with extended warranties, several aftermarket providers offer PPM. Plans and prices vary by provider and dealership.
Sitting in the dealer's business office signing the closing paperwork isn't the time to make the decision on a PPM. "I feel when making financial decisions, you should give yourself time to do the math," Reed says.
Do the Math
With PPMs, the required math is to determine if the price of prepaid car maintenance is more, less or about the same as the estimated scheduled-maintenance, out-of-pocket costs during the coverage period.
Reed says that often the services covered, such as oil changes, are fairly low-cost, and consumers should be realistic about what the PPM covers and costs.
If the estimated cost for scheduled maintenance of your new car for its first 30,000 miles is $400 and you've paid $800 for a PPM, why buy it? Obviously, if you paid $250, it's a savings.
Furthermore, in addition to perhaps paying too much, Reed says there are a few other potential negatives attached to prepaid maintenance plans.
Service intervals may not match those called for in the owner's manual.
If you are financing the car purchase, you will be paying interest on the PPM cost.
Service must be performed at the dealership where you purchased the car.
Edmunds.com offers a maintenance-cost calculator that will estimate the scheduled-maintenance costs for specific models at typical service intervals. You also can call the dealer service manager and ask for a breakdown of scheduled-maintenance costs.
This information provides a baseline for determining if buying a particular PPM makes sense.
Jeff Shenk, spokesman for MediaTrac LLC based in San Ramon, Calif., a PPM provider to more than 100 car dealerships, says MediaTrac's UltraCare PPMs are managed by the individual dealership. They are tailored and priced to meet dealership needs.
Maintenance Costs Are Locked In
According to Shenk, the purchase price of these individualized prepaid maintenance plans may reflect discounts over pay-as-you-go prices because prepaid car maintenance is often used by dealers as a tool to help retain customers.
"Dealers set their own discounts," he says. "Sometimes they can be as high as 35% to 45%. The dealer is willing to give a discount because the (PPM) customer is more likely to have other service done there and to buy more cars from that dealer."
In addition to possible discounts for prepaying, Shenk offers other reasons prepaid car maintenance make sense.
Prices for covered services are locked in.
Usually customers with prepaid maintenance plans have the convenience of an express checkout when picking up their vehicle.
Peace of mind that scheduled-maintenance expenses already are paid.
Reed says there are reasons beyond simply cost for purchasing a PPM. "It expedites your trip into the auto dealer. It's a good thing for people who are on autopilot. It takes away a lot of the decision-making," he says.
There is no simple answer on whether to purchase a prepaid car maintenance plan. Its value depends on the vehicle, the plan and the cost. In the end, Reed says you need to ask yourself, "Does it really save me money?"