Does Music Soothe the Savage Employee?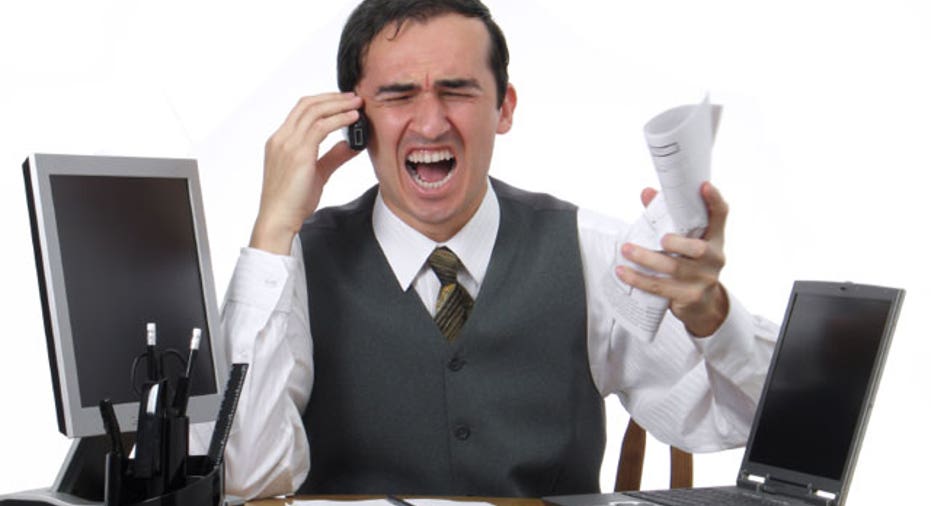 Social media, appreciation, music and communication are all aspects of happy office, according to new research.
Based on previous research, Internet fax services firm Metrofax compiled the anatomy of a happy office, which they say key in improving morale and productivity in the workplace.
According to Metrofax, aspects of a happy office include:
Give Them Time: Make sure the office is orderly and efficient; cut down on meeting times and have meetings standing up or before lunch to move them along.
Let Them Use Social Media: Past research has shown that a 10-minute Facebook breaks helps employees become more productive, healthier and happier.
Let Them Listen to Music: A recent survey shows the majority of businesses found that music in the office increased employee morale and improved the atmosphere.
[7 Unexpected Ways Facebook Is Good For You]
Communicate Constantly: To mitigate fear and concern, overcommunicate with employees. Keep them informed about the company's position, how it plans to advance and its overall vision.
Rainy Days: Since research has shown that employees tend to be angrier and sadder on gloomy days, play a television show in the break room, order in lunch or plan indoor team-building activities to combat those negative feelings.
Appreciate Employees: Even if you can't offer financial rewards, there are some other simple ways of showing appreciation, including providing food for the office, thanking specific staff members after a job well done and sending out handwritten notes of thanks after big projects.
Additional information can be found in the infographic below composed by Metrofax.
Follow Chad Brooks on Twitter @cbrooks76 or BusinessNewsDaily @BNDarticles. We're also on Facebook& Google+
Copyright 2012 BusinessNewsDaily, a TechMediaNetwork company. All rights reserved. This material may not be published, broadcast, rewritten or redistributed.