Does Law Cap Credit Card Interest Rates?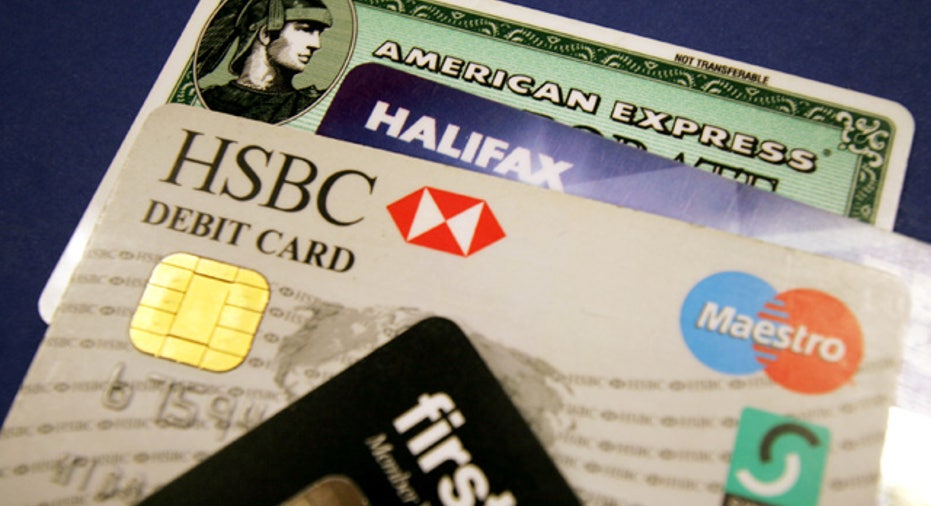 Dear Credit Card Adviser,
I thought there was a reasonable maximum interest rate that credit cards could charge. I have one card that I ran up (my fault entirely) but am finding it very difficult to pay it down, even though I no longer use it, as they are charging me 27.99%. Do I have any recourse to get the interest rate lowered?
-Kate
Dear Kate,
You might be thinking of the new rules for "reasonable" penalty fees. The Credit Card Accountability, Responsibility and Disclosure Act of 2009, or CARD Act, set new safe harbor limits on penalty fees for account violations, such as delinquency, at no more than $25 for a first offense and up to $35 for a repeat offense within six billing cycles.
The law didn't set a cap on penalty interest rates. In fact, the median penalty rate charged on credit cards issued by banks is 29.99%, up 1 percentage point from the previous year, according to a July 2010 study from the Pew Health Group.
Banks have even been known to charge interest rates of more than 30%. You may have seen media reports last year about an issuer that offered credit cards with interest rates of up to 79.9%.
You might ask, how can such sky-high rates be legal? The reason is that state usury limits on credit card interest rates have become largely irrelevant for banks, thanks to a combination of federal laws and a Supreme Court decision. Federally chartered credit unions have an interest rate cap of 18% on all loans, not just credit cards, according to the Credit Union National Association.
If your 27.99% annual percentage rate, or APR, is the result of a rate increase, you should know your rights under the new law.
The CARD Act requires issuers to review rate increases that occurred after Jan. 1, 2009, every six months and reduce the person's interest rate if appropriate. A specific amount of reduction isn't required. The law treats penalty rate hikes triggered by a 60-day delinquency differently. If the cardholder makes the next six minimum payments on time following the rate hike, the issuer must terminate the increase.
Aside from your limited rights under the law, you can ask your card issuer for a lower interest rate. Be aware that this request may prompt a review of your account and credit history. You also can try a payment strategy to tackle your debt, such as paying off smaller credit card bills first to free up more money to pay down high-interest debt. Stick with a pay-down strategy that works for you.
If you have good credit, you may want to consider moving your debt to a balance transfer credit card. Look for a card that offers a long introductory period and a 0% introductory rate for balance transfers, and make sure to compare transfer fees. According to the Pew report, the median balance transfer fee on bank credit cards is 4% of the transferred debt. If you go the balance transfer route, make sure you avoid making purchases on the new card until the debt is paid off. The CARD Act requires issuers to apply payments to higher-rate balances first.
If none of the above options helps you to reduce your debt, you may want to seek out a certified credit counselor at a nonprofit agency through the National Foundation for Credit Counseling or the Association of Independent Consumer Credit Counseling Agencies. A counselor from a reputable agency should review your finances and provide you with a budget and written action plan with your options, which may or may not include a debt management plan.
Ask the adviser
To ask a question of the Credit Card Adviser, go to the "Ask the Experts" page and select "Credit Cards." Read more columns by the Credit Card Adviser. Follow Leslie McFadden on Twitter. Bankrate's content, including the guidance of its advice-and-expert columns and this website, is intended only to assist you with financial decisions. The content is broad in scope and does not consider your personal financial situation. Bankrate recommends that you seek the advice of advisers who are fully aware of your individual circumstances before making any final decisions or implementing any financial strategy. Please remember that your use of this website is governed by Bankrate's Terms of Use.