Does it Make Sense to Buy Cancer Insurance?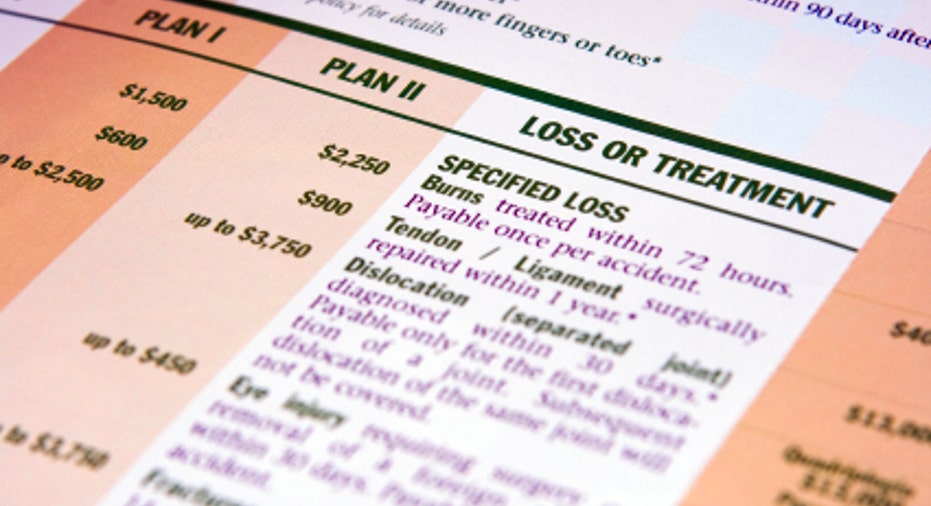 Cancer insurance can bring you peace of mind, but whether it's right for you depends on your family medical history and your financial situation.
As supplemental medical coverage, cancer insurance typically costs about $20 to $40 per month and will pay the cost of those things medical insurance typically doesn't cover.
Out-of-pocket medical costs -- such as co-payments, co-insurance or deductibles -- are increasing, creating a gap that patients must bridge before medical insurance takes over. Alex Bagby, director of health products at Oklahoma City-based American Fidelity Assurance Company, says many people need supplemental insurance to help with the costs.
Cancer insurance also covers expenses a typical medical insurance plan won't pick up. For instance, it may cover you if you seek care outside your health plan's provider network. It also may cover transportation to and from the hospital and pay your mortgage if you can't work while undergoing treatment. For people who are diagnosed with late-stage cancer, it may cover experimental treatments that typically aren't covered by standard health insurance.
The National Cancer Institute has information on various types of cancer and treatment.
Types of cancer insurance
Three common types of cancer insurance are expense-incurred, indemnity and lump-sum policies.
With an expense-incurred policy, the insured gets a percentage of expenses for all covered treatments, up to the policy's maximum dollar limit.
An indemnity policy covers expenses for all approved treatments but places a fixed dollar limit on each treatment regardless of the actual cost of care.
With a lump-sum plan, you get the amount you are insured for in one payout if you are diagnosed with cancer.
If your policy reimburses you for expenses, benefits may be paid by the day, by the treatment or for each trip to the hospital or treatment center, says Bagby.
Under a lump-sum policy, you can use the money for anything, whether it's a medical treatment or a vacation. If you had a $30,000 policy, you would get a check with no questions asked about how you plan to spend the money.
"It pays directly to the insured, with no restrictions on when and what they spend the benefits on," says Steven Stecher, president of Carmel, Ind.-based Washington National Insurance Co. "It helps cover things that normal major medical plans don't cover."
The premium you pay for a lump-sum policy isn't based on your family history of cancer. However, you will pay more if you choose a lump-sum payout. According to Stecher, it would cost a 35-year-old $20 a month for $30,000 in lump-sum coverage. That same 35-year-old would pay $18.60 a month for a plan where payouts were issued per expense.
At Washington National, policyholders who choose to pay higher premiums can buy an option that returns their money if no claims are made after 20 years. The monthly rates are lower if a policyholder doesn't choose the return-of-premium benefit, however.
Not everyone qualifies to buy cancer insurance
There is a catch with cancer insurance: You can't buy it once you are diagnosed with cancer. Nor will you be eligible if you have had cancer within the last five years. Since not everybody is going to get cancer, buying cancer insurance boils down to making a personal choice. You could end up paying the $20 to $40 each month for years without ever using your policy.
"Do you need it? No," says Kevin Flynn, president of Philadelphia-based HealthCare Advocates Inc., a company that helps people find doctors, select nursing homes and solve insurance problems.
According to Flynn, cancer insurance may make sense for people who have a family history of the disease and don't have money put away to cover the unexpected costs associated with cancer. Treatment and recovery time can result in lost wages and other unforeseen expenses that you may not be equipped to handle.
Proponents of cancer insurance say it's something everyone should consider, given the high rate of the disease among adults. According to the American Cancer Society, U.S. men have slightly less than a one in two lifetime risk of getting cancer. Women have slightly more than a one in three risk of developing cancer.
Cancer insurance typically is offered through employers as a voluntary, employee-paid product. It can be obtained as health insurance for individuals or through group plans, depending on the insurance company, adds Bagby.
The underwriting process
Unlike buying individual health insurance, where you have to undergo a physical, the underwriting process for cancer insurance is fairly painless. Insurers typically ask three to five questions, including whether or not you have had cancer in the last five to 10 years. If you answer "yes" to any of the questions, you won't be eligible.
Age is also a pricing factor for most policies. The older you are, the more you will pay to reflect the increased likelihood that you'll get cancer. Most policies don't take gender into account when setting rates.
For example, at American Fidelity Assurance Company, you will be asked:
If you've been diagnosed with AIDS, HIV or AIDS-related complex (ARC).
If you've been diagnosed with or treated for cancer within the past 10 years.
Whether you've been advised by a doctor to have testing to determine whether you have cancer.
Washington National offers an indemnity cancer insurance policy and a lump-sum policy. For the indemnity policy, the company wants to know:
If you've been treated for or diagnosed with cancer.
If you've been treated for or diagnosed with a pre-leukemic condition, a premalignant condition or a condition with malignant potential within the last 10 years.
If you've been treated for or diagnosed with AIDS, HIV or ARC in the last 10 years.
As at American Fidelity, if you answer yes to any of these questions, you won't qualify.
Read your policy carefully
There could be limitations on the cancer insurance coverage you buy, depending on the insurer you choose. Flynn says your insurance company may give you only a short window of about 60 days after your diagnosis to file a claim. If you wait 61 days, you may be out of luck, he says. "You have to read the fine print."
The Illinois Department of Insurance has prepared an overview of cancer insurance issues.
The original article can be found at Insure.com:Does it make sense to buy cancer insurance?