Does a Netflix/Comcast Deal Mean Higher Costs for Consumers?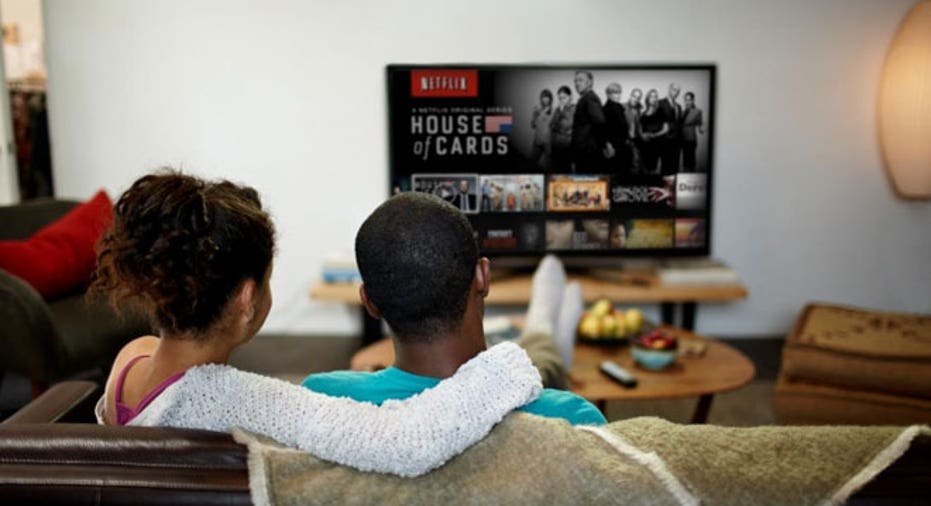 For viewers who can't wait to see Francis Underwood's next move, here's some good news: Netflix (NASDAQ:NFLX) has just inked a deal with Comcast (NASDAQ:CMCSA) to pay for higher streaming speeds so some "House of Cards" watchers have faster streaming speeds.
Comcast and Netflix made a joint announcement Sunday and the multi-year deal is the first time Netflix will pay for faster speeds—but will consumers have to pay higher prices for content?
Currently, Netflix offers its streaming services for $7.99 a month, with DVD-included plans costing slightly more. The company now has 44 million subscribers globally and 34 million in the U.S.
Higher costs for consumers are likely in the future, says Tony Wibble, managing director of media and entertainment at financial services firm Janney Montgomery Scott.
"We don't know yet if there are cost offsets, and we don't know the size of the rate to Comcast," Wibble says. "This is an ideal time frame for negotiation as Comcast is trying to buy Time Warner (NYSE:TWX)—and they can point out to the FCC that net neutrality shouldn't be a concern."
Comcast recently agreed to buy Time Warner for $45 billion, which has some antitrust advocates miffed over a potential monopoly.
Verizon (NYSE:VZ) CEO Lowell McAdam said in an interview Monday that he expects to sign a similar deal with Netflix to speed up streaming as well.
While these cable providers are facing congestion with hyped up demand for Netflix's content, Wibble believes Comcast and Verizon may be slowing streaming service on purpose, to hold the smaller competitor hostage.
"Netflix is being held hostage by some of these folks who are denying they are throttling Netflix to try to extract fees," he says. "There is ample reason to suspect they are slowing as part of a negotiation. It is legitimate on the cable providers' end, as there is a lot of congestion."
But even if Netflix raises fees, it's unlikely users will cancel their memberships and sign up with competitors like Amazon Prime (NASDAQ:AMZN) and Hulu, Wibble says.
"They want to keep subscribers as happy as possible, but if they do raise the barriers to entry, they may wind up with a healthier subscriber base long-term," he says. "It's hard to have someone [like Amazon or Hulu] come in and pay $3 billion for content, and a higher-quality signal for consumers either."