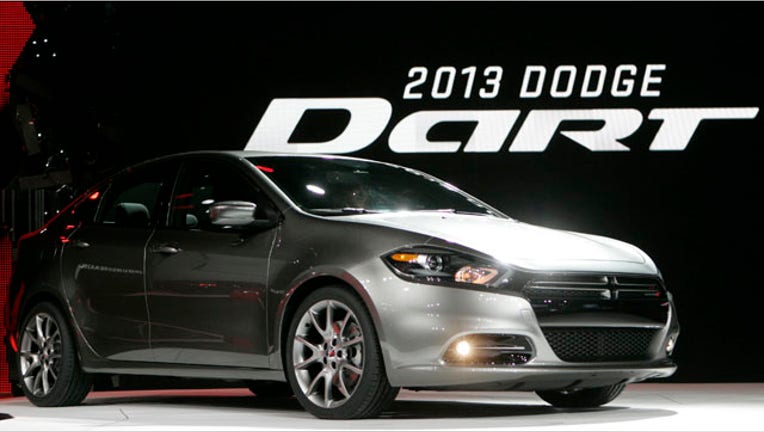 Chrysler Group's U.S. auto sales rose 4.1% last month, its best February since 2008, on stronger sales from its Dodge brand.
The Detroit automaker said on Friday it sold 139,015 vehicles during the month, up from 133,521 year-over-year and 117,731 in January.
A 32% surge in car sales to 52,716 offset lower truck sales, which declined 7.7% to 86,299.
The namesake Chrysler brand recorded a 7.1% drop in overall sales, while Dodge sales climbed 30%. Sales at Jeep fell 16%.
Sales during the month missed an estimate from car-shopping website Edmunds.com, which projected a 7.6% increase.
Chrysler closed out February with a 71-day supply of inventory. The month had 24 selling days, one less than 2012.
"In spite of a cautious ramp up of some of our most popular products which limited inventory last month, we still managed to record our strongest February sales in five years and our 35th-consecutive month of year-over-year sales growth," said Reid Bigland, Chrysler's head of U.S. sales. "Looking ahead, we expect to get our inventory gaps corrected over the next 90 days resulting in additional products contributing to our growth."
The company, which is majority owned by Italian automaker Fiat, estimated the entire industry's U.S. sales for the month will check in at a seasonally adjusted annualized rate of 15.5 million units.
In January, Chrysler announced its 2012 profit soared to $1.7 billion from $183 million. Revenue jumped 20% to $65.8 billion.
Other carmakers, including Ford (NYSE:F) and General Motors (NYSE:GM), are expected to release February sales results later Friday.