Doctors Telling Employees: Your ObamaCare Plans Not Valid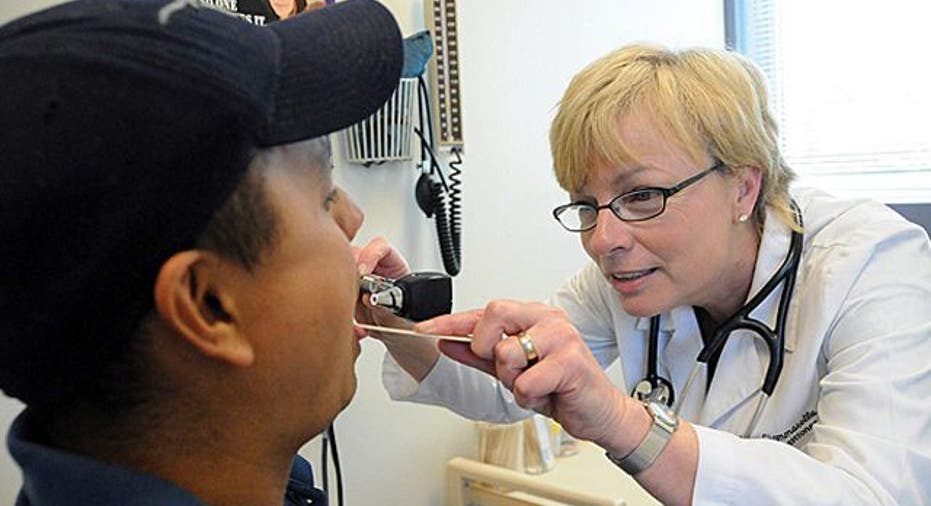 A Long Island, NY small business owner is finding out just how difficult it is to navigate the maze of moved deadlines and new insurance policies under ObamaCare in the New Year.
Butch Yamali, founder and president of The Dover Group, a catering company in Freeport, said he enrolled close to 60 employees in new, Affordable Care Act-approved insurance plans on Dec. 20, after their old insurance was cancelled for not meeting certain requirements under the new law. Under the ACA, insurance plans have to meet certain standards including covering ten essential benefits—everything from ambulatory services to prescription drug costs.
He said the company outsources its insurance to a company called Conference Associates, Inc. in Patchogue, N.Y., which handles its enrollment with insurers. For close to 20 years, the company had plans with GHI, then Emblem, and its new plans are with Aetna via the New York State of Health Exchange.
On January 1, one of his workers went to use the new coverage for a post-surgery check-up, and was told he had no existing coverage.
"We did this all through the New York small business exchange, they said everything would be up and running by the first of the year," Yamali said. "And the worst part is that these policies weren't originally set to expire until March."
The Dover Group has 500 employees, and between 50 and 60 of those workers have enrolled in plans each year, according to Yamali. His business falls under the employer mandate provision of the ACA, in which every business with 50 or more full-time workers must offer coverage in 2015, or face a penalty of $2,000 per worker (the first 30 full-time employees are exempt), per year for failing to comply. Critics have said business owners may opt to pay the fine, rather than insure workers, because it would be less costly.
His enrollment by Dec. 20 does fall within the Department of Health and Human Services' guidelines for Jan. 1 coverage. HHS announced last month it was requiring all insurers to accept enrollments until Dec. 31, for plans that kicked in on Jan. 1. America's Health Insurance Plans (AHIP), which represents 90% of the insurers in the industry, extended the payment deadline until Jan. 10 for coverage that will be backdated to the first of the year.
ObamaCare's detractors have argued the continued pushing back of deadlines would create confusion within the industry, which Yamali says he is experiencing firsthand. He attempted to use his own insurance with a family doctor last week who confirmed he does not yet have active coverage.
In an email from Conference Associates, which Yamali shared with FOXBusiness.com, he was told to ask doctors to bill him and then submit the claim for reimbursement later.
It wasn't the band aid he was looking for, he says.
"About a dozen different employees have come to me, they are angry, and are asking 'Why didn't you pay for our insurance? Why don't we have coverage?" he says. "It's embarrassing, I have guys on my staff with babies, and they have no insurance."
The company was told yesterday that many of its workers' new policies should soon be active, but Yamali has yet to confirm this as they have not tried to use their new coverage. His Aetna plan, which is a higher tier than what many of his workers use, remains inactivated.
"The insurance company says we should have coverage, but the doctors say they won't see us without it," Yamali says. "I don't know what to do."
FOXBusiness.com reached out to the New York State Department of Health and is awaiting comment.