Do You Need to Get a Mortgage Preapproval?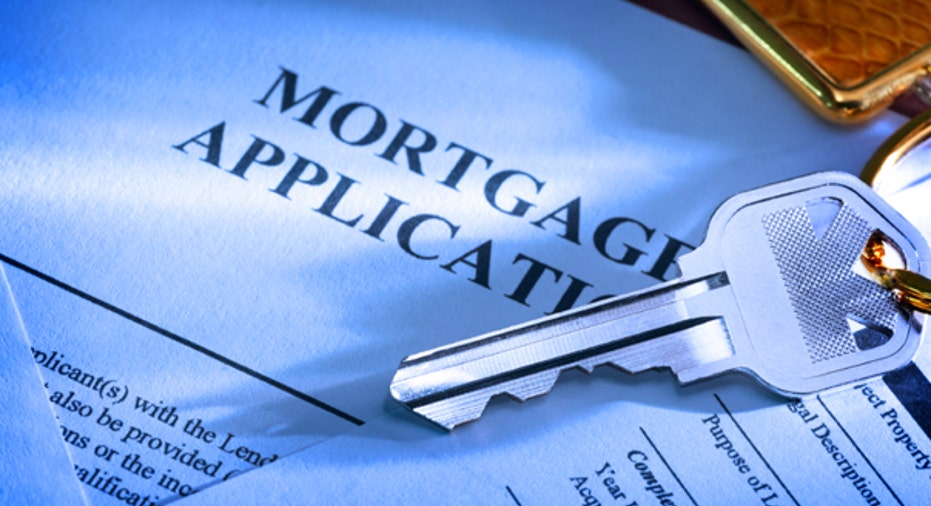 Shopping for a home before getting preapproved for a mortgage is the equivalent of walking into a grocery store without a wallet. Yet, the vast majority of homebuyers don't get a loan preapproval for the house hunt.
Compare Mortgage Rates in Your Area
Buyers often are eager to start looking at homes and tend to leave what they view as the boring, bureaucratic part of the homebuying process for last, says Michael Highfield, associate professor of finance and head of Mississippi State University's Department of Finance and Economics.
"But in this competitive market, any serious buyer should pursue a preapproval from a lender in advance to beginning a home search," he adds.
Less than 10% of buyers who got a mortgage in 2012 got loan preapprovals, according to Home Mortgage Disclosure Act data compiled by LendingPatterns.com. That percentage might be somewhat lower than the actual number of buyers who get preapproved, some lenders say, because of differences in lenders' definitions of "preapproval."
Find the best mortgage rate available based on your credit.
No preapproval, no accepted offer
But real estate and loan professionals say it's common to come across buyers who skip the preapproval process.
"It happens every day," says Patty Da Silva, a real estate agent and owner of Green Realty Properties in Davie, Fla. "I can't believe I still get offers today without a preapproval."
As with many other agents and sellers, Da Silva says she rejects offers from buyers who don't have preapproval letters from their banks.
"You have to have a preapproval and it must be a real preapproval where the lender has verified not just your credit, but bank statements, tax returns -- and I call the lender to verify that," she says.
What is a preapproval?
A preapproval is different from a prequalification. With a prequalification, the lender relies on information provided by the buyer to estimate how much the borrower could qualify for. With a preapproval, the lender verifies the borrower's information and documentation to determine exactly how much it would be willing to lend to that borrower.
"The documents to get preapproved are the same documents that you would need to get a mortgage," says Jordan Roth, senior branch manager for GFI Mortgage Bankers in New York. "Pay stubs, last two years' W-2s, last two federal returns, two months' worth of bank statements of all types of accounts, your credit report."
A preapproval is not a loan commitment, but it helps speed up the underwriting and loan approval process, Roth says.
Don't be afraid to face your loan reality
Some buyers put off the loan application because they fear a lender may not approve them for the amount they plan to spend to buy the house, Highfield says.
"It's like when people don't go to the doctor for their annual checkup when they are afraid to find out what's wrong with them," he adds. "That's the same thing with getting preapproved."
Others simply don't want to share an abundance of private information with a lender until they actually find the home they want, he adds.
Friends and family can't approve you for a loan
It's typical for potential buyers to assume they qualify for a certain mortgage amount based on what a neighbor, friend or relative with a similar credit profile bought, Roth says.
A recent survey by NeighborWorks America found that nearly 4 in 10 people who are thinking of buying a home first seek advice from friends and family who own a home. Only 16% say they approach a real estate agent for advice in that early stage and mortgage lenders are approached only 9% of the time, according to the survey.
Even if you pay your bills on time and earn about the same as the friend who just got that $300,000 mortgage, don't assume you qualify for the same loan.
"A credit score difference of 700 to 680 can severely affect one's ability in terms of down payment," Roth says.
Getting preapproved before you shop for a loan also allows buyers time to fix unexpected errors on their credit reports, Da Silva adds.
"There are 40 million errors on credit reports," she says. "You need to have time to fix that if you happen to be one of them. When you find the house that you want, you do not have time to get preapproved and if somebody else has it, there's no way the seller is going to look at your offer."
Copyright 2014, Bankrate Inc.