Do You Need Gap Insurance for Your New Car?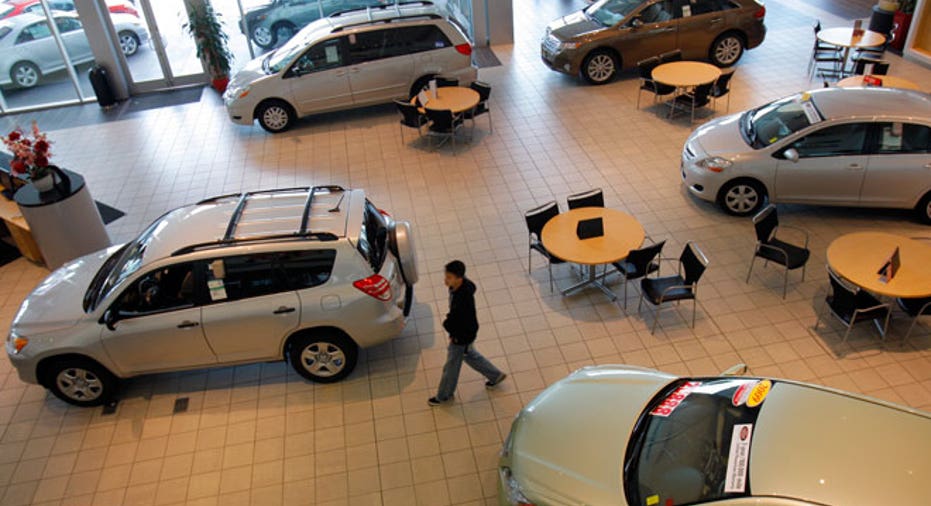 The federal government is open, the economy is starting to recover, and auto dealers are offering terrific incentives. Now's the time for you to buy that hot new car you've had your eye on, right? Maybe, but you might need to consider special auto insurance that will protect your vehicle if you do.
Although the U.S. economy has still not fully emerged from the recession, average new vehicle finance terms have been steadily rising over time, which means you have a longer time to pay off your debt, says Phil Reed of Edmunds.com. That's why it's wise to find out more about gap insurance.
If your car is totaled or stolen and you owe more than it's worth to your loan financer, gap insurance kicks in. It pays the difference between the actual cash value of your car at the time of the loss, less the applicable deductible (and the vehicle's salvage value if retained by the owner or insured) and any greater amount owed on the vehicle to a lien holder at the time of loss. Gap insurance, however, does not cover negative equity. For instance, if you roll the outstanding balance of your prior car loan into your new car loan, gap insurance will cover just the new car loan.
"During the last 10 to 12 years, people have been encouraged to finance cars in different ways. The manufacturers are straining to get people into cars and that has resulted in a whole bunch of trends that are very interesting," he says. "Automakers and manufacturers are always trying to drum it into people, ' Hey you can afford this car…' One thing I have learned is just because you are approved for a loan doesn't mean you should take it."
Financial data underscore Reed's point. For August 2013, the average new vehicle finance term averaged 65.3 months. In fact, 24.1% of all new vehicles purchased with a trade-in had negative equity averaging $3,993, according to Jeremy Acevedo, an analyst at Edmunds.com.
"2013 has had the longest average terms that we have seen since we began recording this data in 2002," he added, pointing to the debt consumers are again accumulating.
Gap insurance can be a prudent purchase when you buy a new car
Gap insurance can save you thousands of dollars if your car is totaled or stolen.
"Gap insurance is really insuring the difference between the actual cash value on the vehicle and what you owe on the vehicle," says Bryan Smith, second vice president, Travelers Personal Insurance, Hartford, Conn., noting the insurance was born by lease vehicles that automatically carry gap coverage.
Most standard auto insurance policies cover the actual cash value of the vehicle, not what you owe on the vehicle. "The moment you drive off the lot, the value of the vehicle depreciates substantially, and to prevent yourself from being upside down on the loan or lease, the down payment needs to cover that depreciation and at least a little more," says Smith.
That depreciation is generally gauged at 20 percent of the car's value, which is why it's recommended that you always plan a 20 percent down payment when you buy a new car.
5 key considerations when deciding whether to buy gap insurance
Still, the car will continue to depreciate and will likely be worth less than the overall total you owe, which is where gap insurance comes in.
If you're not sure gap insurance is worth the money, consider these five key points:
1. Compare gap car insurance quotes before you buy your car. Yes, most auto dealerships offer gap insurance, but the cost of the insurance may well be 50 percent higher than what you'd pay if you secured it through your insurance agent, says veteran credit insurance professional Scott Henderson of Corona Del Mar, Calif.
"Prices [for the same policy] can range from $300 to $700," he says. "It's one of many things that [a consumer] should educate themselves about before they go to the dealership. Many people have their first exposure to gap at the dealership."
2. Talk to your insurance agent about the variables that you might want to add or pass on. How quickly the vehicle depreciates, the economy, the amount of the down payment and the specific coverage of the insurance policy are all important factors, says Nancy Smeltzer, a spokeswoman for Nationwide.
"A comparison of the vehicle's current value with any unpaid amount due on the loan or lease is a great place to start," she says. "Your insurance agent can also assist by reviewing those values with you and helping to determine how long you should maintain gap coverage."
3. Remember that most, but not all, gap insurance automatically ends after a specific amount of time, for instance, five to six years, so you don't continue to pay for it when it is no longer needed.
Still, you may want to remove it even sooner, so talk to your agent about vehicle depreciation and your loan amount so you make a wise decision, says Henderson.
4. To buy this coverage, you must have collision coverage and comprehensive coverage as part of your car insurance policy. The actual cash value of your vehicle needs to be paid out by an insurer in order for your gap coverage to pay out to your lien holder the remaining amount due on your financed vehicle.
5. If you buy a car and don't pay off the loan, and then trade the car in for a new one, you have what is called negative equity. You can put the amount you owe on the old car on your new car loan -- you roll it into one big loan. If you have gap insurance, it covers only the cost of the new car, not the cost of the negative equity you had in the old car.
The original article can be found at Insurance.com:Do you need gap insurance for your new car?