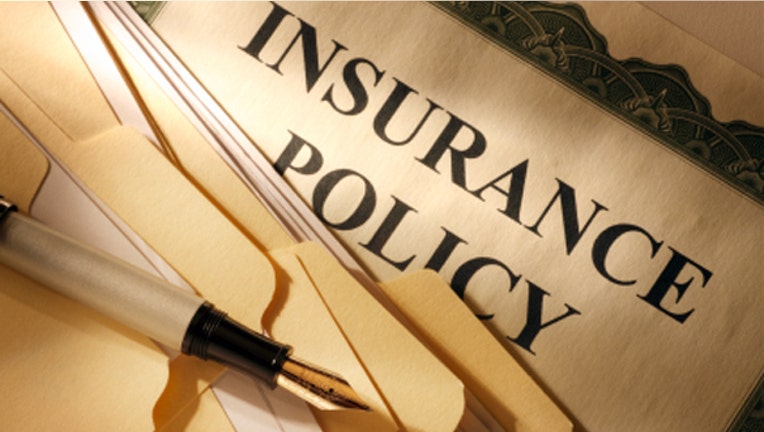 Life Insurance Do You Need A Fee-Only Insurance Consultant?
Looking for clarity before you commit to a complex whole life or universal life insurance plan? Or wondering whether Mom or Dad still needs that expensive life insurance policy that was purchased all those years ago?
You might benefit from a chat with a fee-only insurance consultant.
These advisers claim to offer something they say is rare in the insurance world: objective advice about complicated life insurance policies from knowledgeable specialists who have absolutely no financial stake in your decision, because they're not dependent on sales commissions.
"The customer doesn't have to worry that we're setting them up to sell them something," says Scott Witt, a fee-only insurance adviser based in New Berlin, Wis. "We're able to come up with much better solutions because we can take the product off the table and just talk at a high level about their needs and objectives before we discuss solutions."
What About Those Fees?
For an hourly rate of around $300 or more, fee-only insurance consultants typically analyze life insurance contracts, annuities and long-term care policies with an eye toward optimizing financial performance. The right moves or corrective measures often become clear in just a few hours.
"I've had cases where I've saved the client over $100,000 in commissions, and my fee was $1,500 or $2,000," says Glenn Daily, a New York-based fee-only insurance consultant. "Almost all my clients wind up doing something different than they were planning to do, after talking with me."
If you haven't purchased the policy just yet, Daily says a fee-only insurance adviser can frequently negotiate a cut in the sales agent's commission, reducing your annual premium by 15% to 20%. With an older policy, the consultant can help determine if it makes sense to keep it, tweak it or dump it.
"I like to salvage existing policies," Daily admits. "If I can keep an existing policy in some form, I will. But it may not be as it is currently."
The Best-Kept Secret in Insurance
So, if fee-only insurance consultants are the miracle workers they claim to be, how come you haven't heard of them?
For starters, most of their business comes via referrals from financial planners, accountants and estate attorneys, who enlist the insurance pros' expertise to solve complex questions, typically for wealthy clients.
"The subset of people who are good clients for us are people who are accustomed to paying on a fee-for-service model -- they've hired attorneys and accountants," says Witt. "Do-it-yourselfers who are surfing the Web are often not the best fit for us, because they don't value what we bring to the table."
Then there's the long-running estrangement with insurance brokers and agents and financial advisers, who all might naturally resent the implication that a fee-only insurance consultant could offer better insurance advice than they do.
"Very few agents bring me business. They see me as a threat, even though sometimes I can be an ally," says Daily. "To bring me in does introduce some uncertainty. They can never be sure, and I'm never sure, what I'm going to say until I've seen the facts."
It's not that fee-only insurance advisers haven't tried to capture the public's attention.
Peter Katt, a fee-only life insurance adviser in Mattawan, Mich., partnered with Daily back in the early 1980s to invent the specialty, and they tried everything to popularize it. They sat for countless media interviews, founded a company (it failed), preached the wisdom to financial planners (few responded) and once even formed a professional association.
"It ended up with two members, because we weren't going to let people in to piggyback on us who yesterday were (insurance) salesmen," Katt says.
Fee-Only Insurance Advisers Draw Fans
But Greg Hurley, a financial planner based in Burlingame, Calif., doesn't hesitate to call on Daily.
"With older clients where we're trying to determine whether they should continue to pay premiums and determine the best course of action, that's when we bring Glenn in to uncover the efficiency of the insurance product," he says. "Someone like Glenn can really get to the truth, and that's really what's missing in the financial services industry."
Paula Hogan, a fee-only financial adviser based in Milwaukee, calls on Witt when the going gets technical. She doesn't see why her colleagues would wing it without an insurance ace in the hole.
"He can look under the hood, reverse-engineer the policy and help us see the investment character and quality of a life insurance policy," she says. "I go to the accountant for tax expertise. We work with estate planning attorneys. Why wouldn't you collaborate with an insurance professional?"
The answer to that question remains a mystery to Katt, who has become resigned to his outlier status after 30 successful years as a fee-only insurance consultant.
"The problem is, life insurance is so complicated that people don't know what they don't know," he says. "So they don't know to hire us."
Copyright 2013, Bankrate Inc.