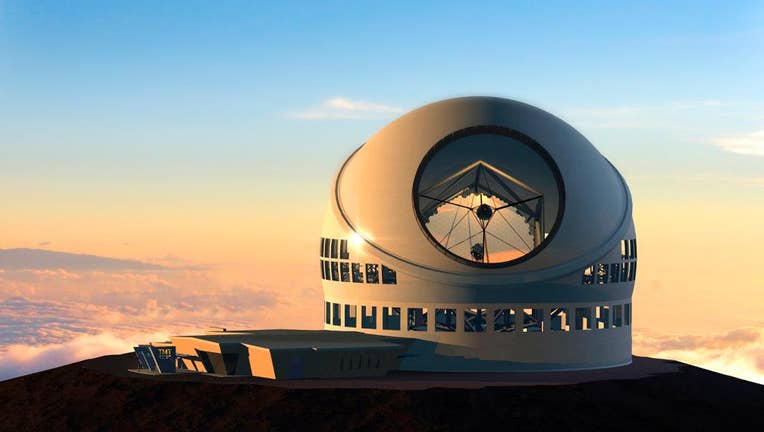 A $1.4 billion project to build one of the world's largest telescopes in Hawaii is facing a second round of construction permit hearings amid intense protests.
Native Hawaiians and others say building it on the Big Island's Mauna Kea mountain will desecrate sacred land.
The proceedings known as contested-case hearings are set to begin Thursday and expected to last until next month.
Numerous parties are participating, including a group of Native Hawaiians who support the telescope. Dozens of witnesses are expected to testify. It's not clear when the retired judge overseeing the hearings would issue a ruling.
Telescope officials are looking for alternate sites in case the telescope can't be built in Hawaii.