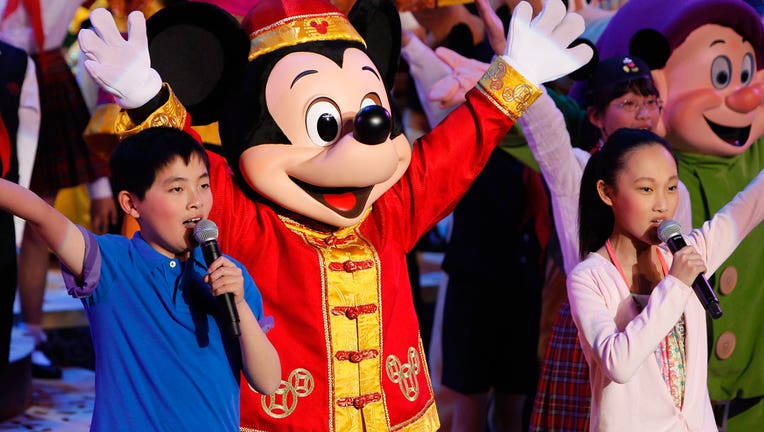 Disney (NYSE:DIS) has become synonymous with "Star Wars: The Force Awakens. " Now the highest grossing North American film ever, it has pulled in more than $750 million at the box office, surpassing "Avatar" by a slim margin, according to BoxOfficeMojo.com. Although the film has yet to open in China, Wall Street has already cooled on the media giant.
On Tuesday, in an investment note provided to FOXBusiness.com titled "Hitting Pause", Macquarie Research's Tim Nollen told clients, "we find it harder to push the stock at this high valuation now that a key catalyst – Star Wars – has passed, and in light of increased cord-cutting fears at ESPN." The same day, the team at Cowen & Company echoed similar sentiments. The Dow member fell over 2%, putting the monthly drop at 11%.
The stock tumbled 7.4% from November 30 to December 31, 2015 – based on data from our partners at the WSJ Market Data Group – after the media giant disclosed slower growth at ESPN, which accounts for the lion's share of company cable profits and nearly 50% of the company's total profits.
Looking ahead, CEO Bob Iger has high hopes for his new theme park, Disney Shanghai, which is set to open this spring, remarking on the November earnings call, "We think this is a big event. We love what it represents on many levels. More than anything else we think it's a great opportunity for us to grow our business in Asia; and particularly, in China." However Nollen points out, "Shanghai will likely be loss making this year."
Not everyone is dissing Disney. This week, TD Ameritrade (NASDAQ:AMTD) reported that clients scooped up shares last month on the dip according to the company's monthly Investor Movement Index (IMX), which tracks some of the firm's 6 million retail accounts. "It has been a top play for the year but they added to their positions," said Nicole Sherrod, managing director at TD Ameritrade, during an interview with FOXBusiness.com. As for overall stock buying, the index was little changed from November. Other Disney bulls are optimistic merchandise revenue from Star Wars as well as the company's distribution deal with Netflix (NASDAQ:NFLX) will prove the selling overdone.
Investors will get fresh stats on "Star Wars: The Force Awakens" when it opens in China on Saturday, January 9. A full corporate update will come exactly one month later when the company reports quarterly results on February 9, 2016.
Despite Disney's recent doldrums, the stock delivered for investors in 2015, returning 11.6% and beating the S&P 500 (NYSE:SPY), which ended the year with a 1.4% gain, and Dow Jones Industrials (NYSE:DJA), which declined 2.2%.