Disney's ESPN Reacts to Brent Musburger's Joe Mixon Comments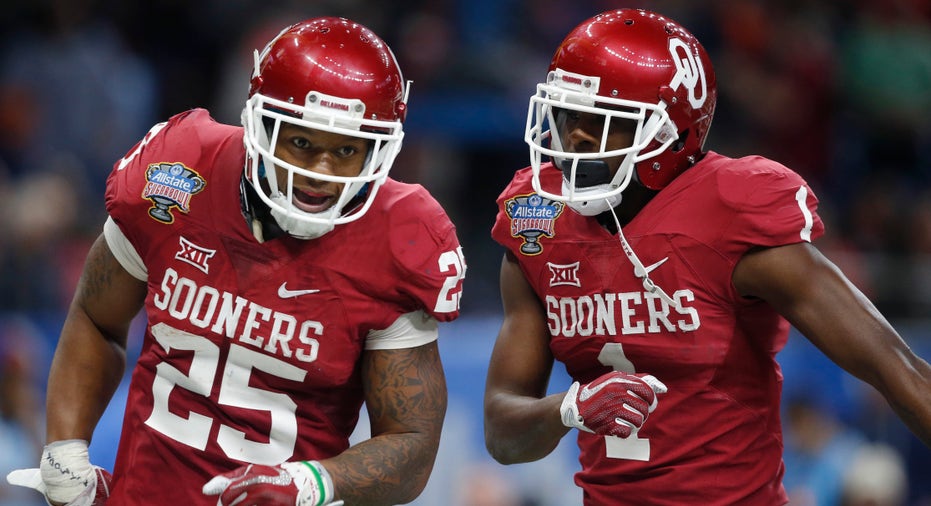 Hours after announcer Brent Musburger praised Oklahoma Sooners star Joe Mixon during ESPN's broadcast of the Sugar Bowl, the Disney-owned (NYSE:DIS) sports network on Tuesday defended its coverage of Mixon's 2014 assault of a female student.
Musburger, 77, drew widespread criticism after referring to Mixon as "one of the best" and expressed hope that the 20-year-old running back would "make the most of his [second chance]." Mixon was suspended for the entirety of the 2014 season after he was caught on video punching Amelia Molitor at an Oklahoma restaurant, breaking her jaw in the process.
"We have covered this sensitive and important topic aggressively across our entities and will continue to do so," Stephanie Druley, ESPN Senior Vice President, Events and Studio Production, said in a statement to FOXBusiness.com.
"The initial discussion during the game telecast was an attempt to put everything into context and should have also included the impact on the young woman. Brent followed up in the second half because he wanted to reiterate and clarify how strongly he felt about the horrific actions captured on the recently released video," Druley added.
Mixon, who rushed for more than 1,200 yards and 10 touchdowns this season, is expected to enter the 2017 NFL Draft. The video of the incident was made public last December after a prolonged legal battle.
Facing a backlash on social media, Musburger attempted to clarify his comments during the second half of Oklahoma's 35-19 win over the Auburn Tigers.
"Some people were upset when I wished this young man well at the next level," Musburger said during the broadcast. "Let me make something perfectly clear: What he did with that young lady was brutal, uncalled for. He's apologized, he was tearful. He got a second chance. He got a second chance from (Oklahoma head coach) Bob Stoops. I happen to pull for people with second chances, okay? Let me make it absolutely clear that I hope he has a wonderful career and he teaches people with that brutal, violent video, okay?"
A representative for Musburger did not immediately respond to a request for further clarification.
A longtime sports broadcaster for CBS Sports (NYSE:CBS) and ABC, Musburger previously drew scorn in 2013 for praising the attractiveness of Katherine Webb, the girlfriend of former Alabama quarterback AJ McCarron, after she appeared in the stands during the BCS National Championship game. ESPN later issued an apology.