Disney Pulls Back Curtain on First China Theme Park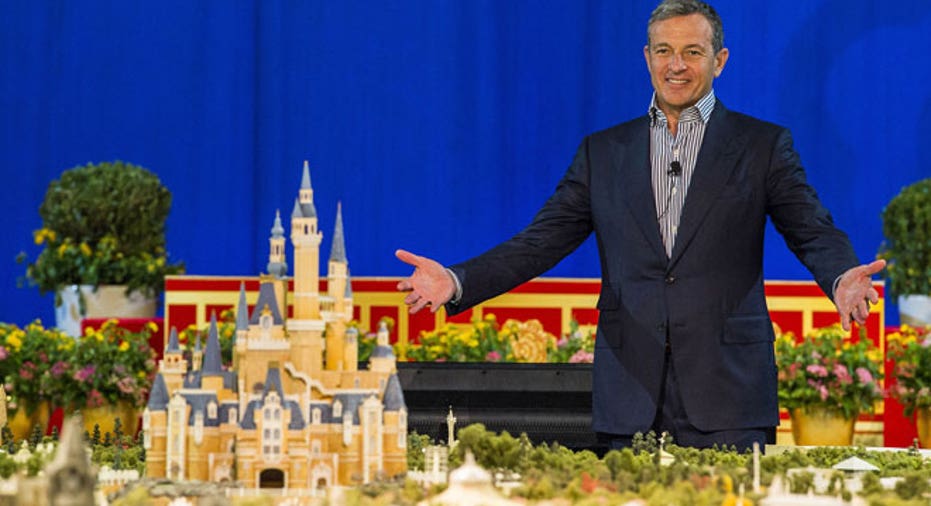 Walt Disney (NYSE:DIS) revealed details of its first theme park in mainland China, which remains on schedule to open in spring 2016.
Shanghai Disneyland will include six themed lands such as Mickey Avenue, Tomorrowland and Fantasyland, where Disney is building the largest version of its iconic Enchanted Storybook Castle. Treasure Cove will be the first pirate-themed land in a Disney park.
The plans also call for shops, two hotels and a theater that will be home to the first Mandarin production of "The Lion King." The largest hotel under construction is an 800-room Toy Story Hotel based on the Disney animated films.
Two of the newer members of the Disney empire, Star Wars and Marvel, will get their own attractions.
CEO Bob Iger, who was in Shanghai to unveil a scale model of the park, said the company wants to "create a truly magical place that is both authentically Disney and distinctly Chinese."
Burbank, Calif.-based Disney broke ground on the $5.5 billion project in 2011. Disney is working with partner Shanghai Shendi Group to build its sixth resort. The world's largest entertainment company has parks in Anaheim, Orlando, Paris, Tokyo and Hong Kong.
Disney's parks and resorts unit is its second largest behind the media networks division, which houses ABC and ESPN. Theme parks contributed 31% of Disney's $48.8 billion in revenue last year.
Shanghai Disneyland is a bet that China, the second-largest economy in the world, will get back on track. Chinese stocks have stumbled through a period of volatility since June, and the Shanghai Composite fell another 3% on Wednesday despite a slightly better-than-expected GDP report.
China said its GDP rose 7% in the second quarter, matching the country's full-year target.
Disney representatives did not immediately respond to a request for comment.
In May, Disney opened its first Chinese retail outlet to mark the beginning of the company's expansion there. The Disney Store in Shanghai is Disney's largest store worldwide.
Disney shares rose 47 cents, or 0.4%, to $118.32 in recent trading. The stock is up 25.6% year-to-date.