Disney, NBA's Orlando Magic reach jersey sponsorship deal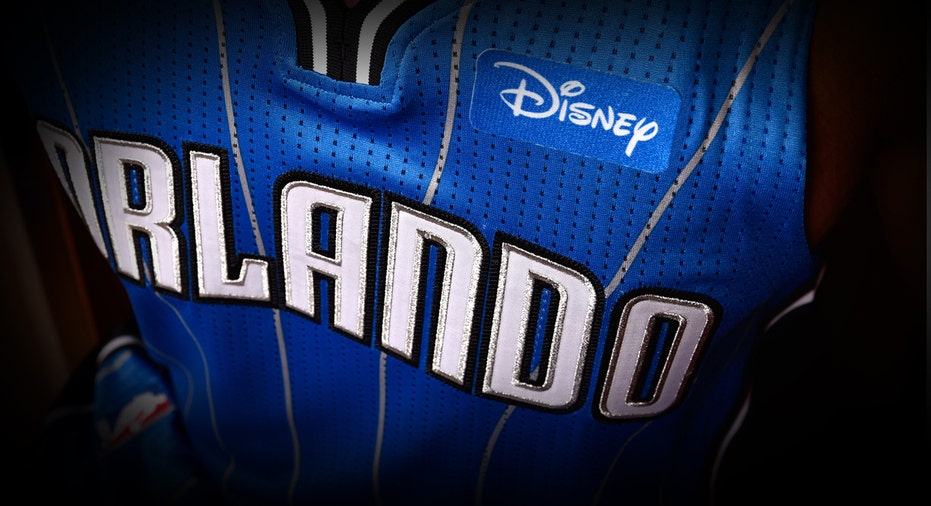 Starting next NBA season, Disney's famous logo will adorn the Orlando Magic jerseys as part of a "multi-year" sponsorship agreement between Walt Disney World Resort and the basketball franchise, according to a press release Tuesday.
"With Orlando as our hometown, magic has always been a key strand of our DNA," said Orlando Magic CEO Alex Martins. "This expanded agreement with Disney brings our story full circle and represents the coming together of two dynamic organizations that have become synonymous with Orlando."
The jersey sponsorship agreement expands Disney's existing partnership with the Magic, which had primarily focused on community outreach. The deal's financial terms were not disclosed.
In addition to logo placement on Magic jerseys, Disney will have an enhanced presence at the Amway Center, the team's home court. Disney branding will be added to a special seating area within the arena, and Magic jerseys with Disney's logo will be available for sale to game attendees.
The Magic are one of eight NBA franchises to sign a jersey sponsor as part of the league's three-year pilot program. The Minnesota Timberwolves announced a similar partnership with FitBit on Tuesday. Company logos are placed on the front left of each participating team's jerseys.