Disney CEO Iger Adds Chairman Role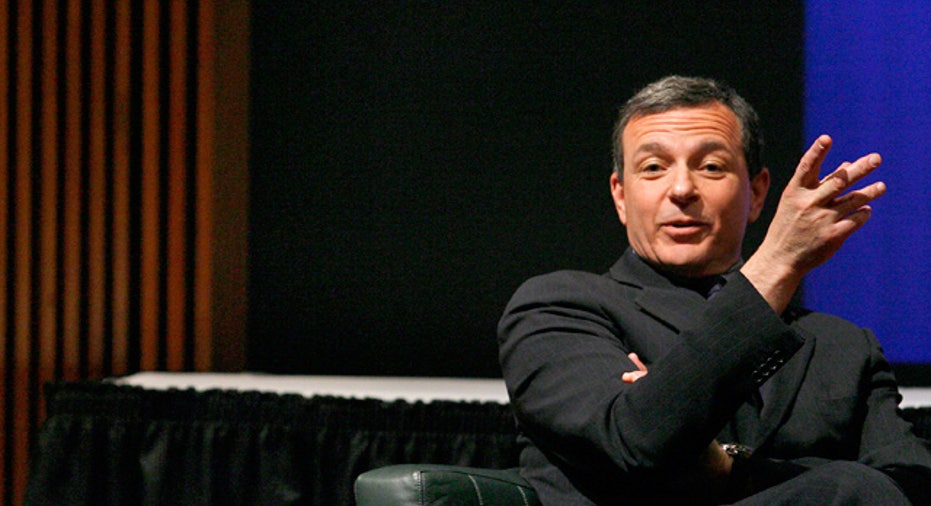 Walt Disney Co (NYSE:DIS) Chief Executive Bob Iger added the post of chairman on Tuesday despite objections from a governance group and state treasurer about the dual roles.
Disney made the announcement after a board meeting that followed its annual shareholder meeting in Kansas City, where Iger and nine other directors won re-election.
The media and theme park company also said it named Orin Smith independent lead director. Smith, the former CEO of Starbucks Corp (NASDAQ:SBUX), joined Disney's board in 2006.
Iger's additional post recalled for some Disney shareholders the turbulence surrounding former CEO Michael Eisner, who was stripped by the board of his chairmanship in 2004 following a campaign by Walt Disney's nephew, Roy Disney, to drive him from the company.
The board's decision to put both the CEO and chairman jobs in Iger's hands was announced in October, when the company extended his term as CEO through March 2015. He was awarded the chairman's job through June 2016, following chairman John Pepper's retirement on Tuesday.
The dual roles sparked objections from a corporate governance group, Institutional Shareholder Services (ISS), which advises clients who vote their own shares. The state of Connecticut, which holds more than 642,000 Disney shares worth about $27 million in its retirement plans, also voiced concern.
ISS argued that Disney had reversed a commitment to seek shareholder input before combining the CEO and chairman jobs.
Disney shares closed almost 4 percent higher at $44.01 on the New York Stock Exchange.
Connecticut Treasurer Denise Nappier, in a statement before the meeting, said letting Iger hold both titles was "a regressive policy that could impair the board's role to oversee executive management on behalf of shareholders."
ISS and Nappier called on shareholders to vote against the four directors on the nominating committee that recommended Iger take on the chairman's role -- JLabs CEO Judith Estrin; Potbelly Sandwich Works CEO Aylwin Lewis; private equity investor Robert Matschullat; and Facebook Chief Operating Officer Sheryl Sandberg.
In a response to ISS, Disney said 68 percent of Standard & Poor's top 100 companies have combined CEO and chair posts, and it had made no promise to seek advance shareholder input on the decision.
Preliminary votes showed shareholders re-elected all of the company's 10 board members, Disney said in a statement.
Shareholders also approved compensation for Disney executives in a non-binding vote.
ISS had urged a "no" vote on executive pay, arguing that Iger's compensation had risen sharply over the past five years while the company produced "lackluster" returns for investors.
Disney countered that it had delivered "exceptional total shareholder return" during Iger's six years in the company's top job starting in October 2005.
Shares of Disney rose about 57 percent from Oct. 1, 2005, through the end of 2011. The S&P 500, by comparison, inched up 1.4 percent over the same period.
Disney said Iger's pay was in line with that of media industry peers. His total compensation rose 13 percent in fiscal 2011 to $33.4 million in the 12 months to September.
For their most recently reported fiscal year, Viacom CEO Philippe Dauman's earned $43.1 million while News Corp Chairman (NASDAQ:NWSA) and CEO Rupert Murdoch collected $33.3 million. Time Warner (NYSE:TWX) CEO Jeff Bewkes earned $26.3 million in 2010.
Last year, ISS objected to Disney agreements to pay taxes on any severance packages for some executives if they lost their jobs following a sale or merger of the company. Disney dropped those provisions.
Also on Tuesday, Disney announced a new company-wide initiative to hire more than 1,000 returning U.S. veterans over the next three years, and to launch a nationwide public awareness campaign for other companies to follow.
(Additional reporting by Ronald Grover in Los Angeles, editing by Mark Porter and Carol Bishopric)