Disney 4Q Beats Street as Media, Resorts See Revenue Rise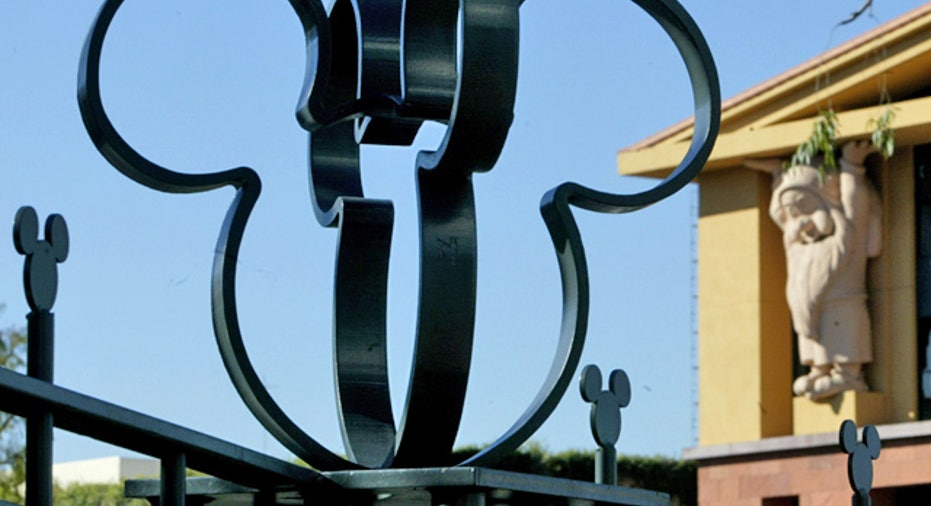 The Walt Disney Co. (NYSE:DIS) beat the Street's expectations for fiscal fourth-quarter results as revenue in four of the company's five business divisions surged higher.
The media and entertainment giant reported profit that jumped 30% to $1.09 billion, or 58 cents a share, compared with year-ago earnings of $835 million, or 43 cents a share.  On an adjusted basis, earnings rose to 59 cents, up from 45 cents one year ago.
Revenue rose 7% to $10.43 billion, compared with year-ago revenue of $9.74 billion.
The results beat expectations, as analysts had anticipated adjusted earnings of 54 cents a share on revenue of $10.36 billion, according to a poll by Thomson Reuters.
Revenue from the company's media networks rose 9%, year-over-year to $4.8 billion, as revenue from the parks and resorts unit rose 11% to $3.1 billion. Consumer products and interactive media revenue also surged 12% and 19% to $816 million and $223 million, respectively.  Revenue from the company's studio entertainment division fell 8% to $1.5 billion, as a result of stronger year-ago film titles, including "Toy Story 3," "Alice and Wonderland," "Iron Man 2" and "Princess and the Frog."
"We are confident the Company is well-positioned to deliver long-term value for our shareholders with our focus on quality content, compelling uses of technology and global asset growth," said Disney President and CEO Robert A. Iger, in a statement.
Disney joins the ranks of other media corporations such as News Corp. (NASDAQ:NWSA), Time Warner, Inc. (NYSE:TWX) and Comcast Corp. (NASDAQ:CMCSA) which have each logged strong quarterly results.
Shares of the Walt Disney Co. rose 85 cents, or 2.5%, on Thursday, closing at $34.64 a share.  The stock was up another $1.15, or 3.32%, in after-hours trading.