Disney 2Q Results Top Street, Shares Up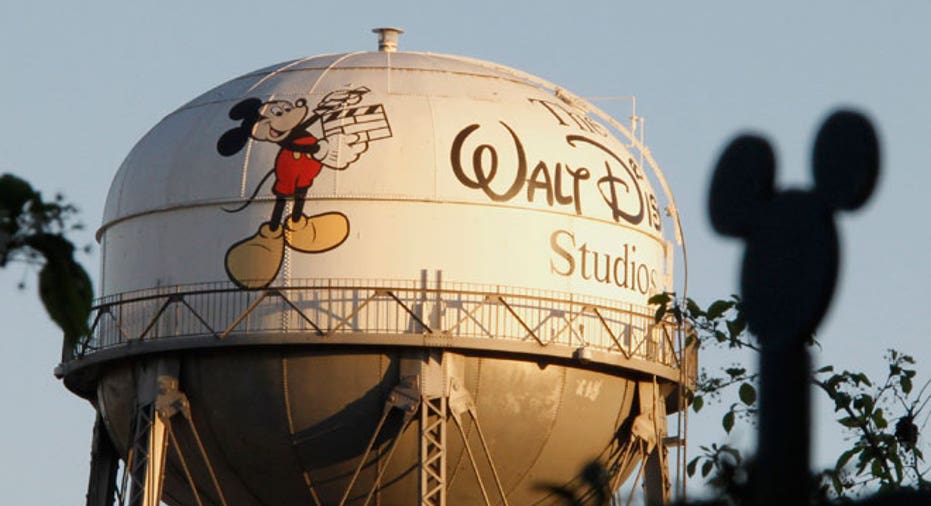 Walt Disney Co.'s (NYSE:DIS) second-quarter financial results impressed, as the company saw profit grow 21% on improved advertising rates at the company's cable and broadcasting networks and increased revenue from its parks and resorts division.
Revenue from the cable networks surged 12% during the quarter to $3.17 billion, primarily driven by higher advertising revenue at ESPN and the domestic Disney Channels. Broadcasting revenue grew 2% to $1.53 billion, as a result of increased advertising revenue and improved primetime rates for at the company's ABC Network.
Disney reported net income rose 21% to $1.14 billion, or 63 cents a share, compared with year-ago earnings of $942 million, or 49 cents a share.  On an adjusted basis, earnings rose 18% to 58 cents a share, up from 49 cents a share, one year ago.
Revenue rose to $9.63 billion, up from year-ago sales of $9.08 billion. In addition to increased media network revenue, Disney parks and resorts revenue rose 10% during the quarter to $2.9 billion, as both guest spending and attendance improved domestically and abroad. Revenue from the company's consumer products and interactive media divisions increased 8% and 13%, respectively. Studio entertainment income fell to a loss as revenue slid 12% to $1.2 billion during the quarter, on the poor performance of the flop John Carter.
Analysts had predicted earnings of 55 cents a share on revenue of $9.56 billion, according to a poll by Thomson Reuters.
"We're incredibly optimistic about our future, given the strength of our core brands, Disney, Pixar, Marvel, ESPN, and ABC, and our extraordinary ability to grow franchises across our businesses, such as The Avengers, which shattered domestic box office records with a $207.1 million opening weekend for a global performance of more than $702 million to date," said Robert A. Iger, Disney Chairman and CEO, in a release.
Shares of Walt Disney rose 1.1% to close at $44.30.  The stock was up 2.5% in trading after the market closed. Year-to-date, Disney shares are up 18%.