Dish to Close 300 Blockbusters, Cut 3,000 Jobs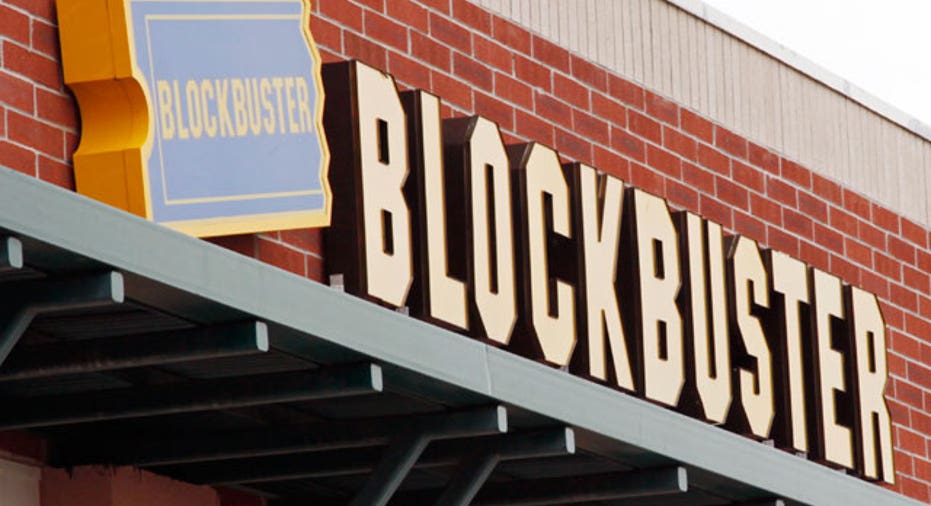 Dish Network (NASDAQ:DISH) confirmed Tuesday that it plans to close 300 underperforming Blockbuster stores, which will impact as many as 3,000 jobs.
The downsizing will leave Dish with just 500 remaining Blockbuster locations around the U.S.
All Blockbuster employees were notified last week, company spokesman John Hall said, though no specific locations have been disclosed.
Englewood, Colo.-based Dish acquired the ailing video rental chain in 2011 for $320 million after intensifying competition from online streaming companies, including Amazon (NASDAQ:AMZN), Netflix (NASDAQ:NFLX) and Coinstar's (NASDAQ:CSTR) RedBox, forced Blockbuster to file for bankruptcy protection in Sept. 2010.
The move, which axes some 10% of Dish's workforce, will help the second-largest U.S. satellite TV provider cut down on salary costs.
Dish swung to a quarterly loss of $158.5 million last quarter, down from a year-earlier profit of $319.1 million, hurt by rising customer acquisition costs as the company continued to bleed subscribers.
Hall told the Denver Post, which first reported the job cuts, that the store closures would happen over a period of time as their individual leases ended.
Shares of Dish ticked down about 2% Tuesday to $37.11 in recent trade. They remain up nearly 29% from 12 months ago.