Dish Doubles Profit, Pays $500M in TiVo Settlement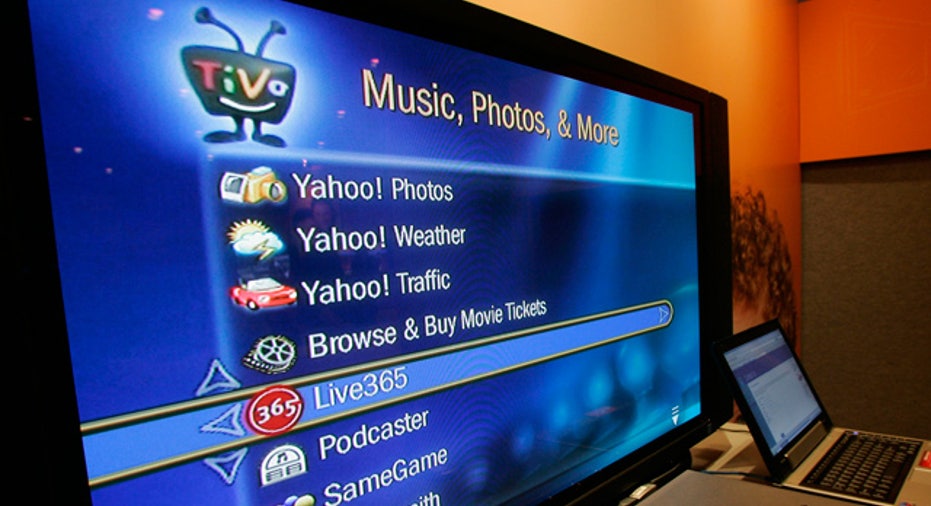 Satellite television provider Dish Network (NASDAQ:DISH) more than doubled its first-quarter profit and crushed Wall Street estimates, but said it will pay TiVo (NASDAQ:TIVO) $500 million to settle a long-standing deal.
The payment by Dish and its former subsidiary EchoStar (NASDAQ:SATS) will end a multi-year patent dispute over TiVo's digital video recorder technology.
TiVo's chief executive, Tom Rogers, said the company is extremely pleased with the settlement, noting it recognizes the value of the company's intellectual property.
"The compensation from this settlement, including the resulting reduction in legal expenditures, puts TiVo in an enviable financial and strategic position," he said.
The agreement marks a huge win for TiVo, which has been busy over the last few years suing companies for patent infringement. Others involved in patent ligation over its digital video recorder technology include telecom giants AT&T (NYSE:T) and Verizon Communications (NYSE:VZ).
The latest deal, which will include an initial payment of $300 million followed by six equal annual installments between 2012 and 2017, dismisses all pending litigation between the companies with prejudice and dissolves all injunctions against Dish and EchoStar.
Dish, which recently won Blockbuster in a bankruptcy auction for $230 million, said TiVo will also help promote the Blockbuster digital video service. On Monday, Dish named Michael Kelly, its executive vice president for commercial and business services, as president of Blockbuster.
"We have tremendous respect for TiVo's management, and we have always said that regardless of the outcome of the case, there were many ways that we could work together with TiVo," Dish CEO Charlie Ergen said in a statement. "We are pleased to put this litigation behind us and move forward."
The Englewood, Colo.-based provider of subscription television services revealed on Monday net income of $549 million, or $1.22 a share, compared with $231 million, or 52 cents a share, in the same quarter last year. The results blew away average analyst estimates polled by Thomson Reuters of 68 cents.
Revenue for the three months ended March 31 was $3.22 billion, up 5.5% from $3.06 billion a year ago, virtually matching the Street's view of $3.23 billion.
Fueling the results was the addition of 58,000 new subscribers, which boosted total customers to 14.191 million, shutting a multi-quarter period of subscriber losses that started in the second-quarter of 2010.
Cushioning the gains was a 14% plunge in total expenses, led by a sharp drop in litigation costs.
EchoStar, which also announced first-quarter results on Monday, said its profit tumbled 76% to $17 million compared with $72 million in the year-earlier period. Earnings tumbled to 19 cents from 84 cents, while revenues dropped 23.5% to $480 million, both missing Wall Street estimates.
Despite the disappointing performance, EchoStar was granted a license under the recent agreement to use TiVo's DVR technology. In return, the maker of set-top boxes granted TiVo licenses for some of its patents.