Dish Ditches Sprint Bid, Clearing the Path for Japan's SoftBank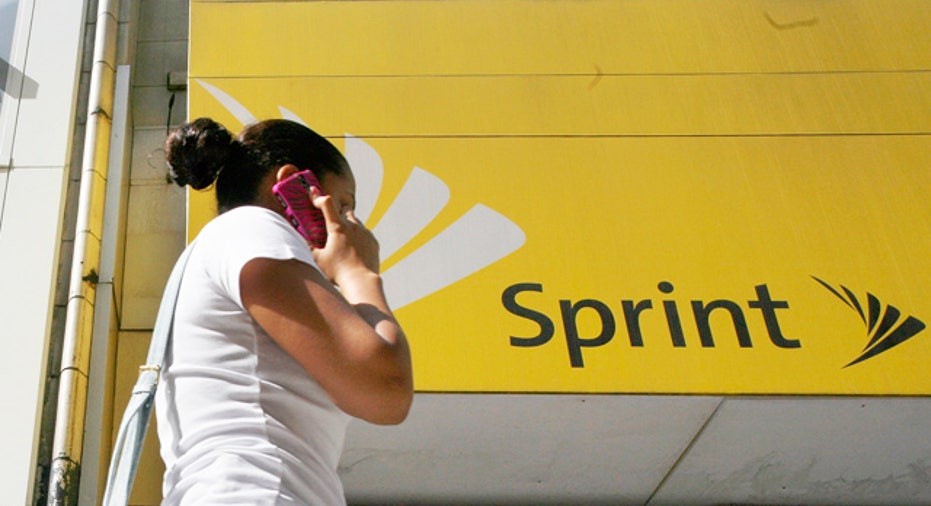 Shares of Sprint (NYSE:S) retreated about 3% Wednesday morning after Dish Network (NASDAQ:DISH) appeared to drop out of the bidding war with Japan's SoftBank over control of the No. 3 U.S. wireless provider.
The decision by Dish raises the chances that the SoftBank bid, which was sweetened by 7.5% to $21.6 billion last week, will prevail.
Dish determined it was "impracticable" to submit a revised bid by the Tuesday deadline after Sprint "prematurely" ended due diligence and accepted "extreme deal protections" in the revised agreement with SoftBank.
Dish said it "continues to see strategic value in a merger with Sprint" and will consider its "options with respect to Sprint," but now focus the company's "efforts and resources" on sealing a takeover of broadband provider Clearwire (NASDAQ:CLWR).
While Dish had made a preliminary $25.5 billion offer to buy all of Sprint, SoftBank's bid is valued at $21.6 billion for 78% of the Overland Park, Kan.-based telecom.
Last week, Sprint delayed a shareholder vote on the SoftBank transaction until June 25 from June 12 and gave Dish a June 18 deadline to produce its "best and final" offer.
The Sprint-SoftBank tie-up has already received a blessing from a key national-security panel and the companies have previously said they expect the deal to close in early July.
Shares of Sprint slumped 3.42% to $7.08 Wednesday morning as Dish's decision to drop out lowers the prospects that SoftBank will have to boost its bid any further. Dish dipped 0.26% to $39.00.
With an influx of cash from SoftBank, Sprint is betting it can better compete with larger rivals AT&T (NYSE:T) and Verizon Wireless, which is co-owned by Verizon Communications (NYSE:VZ) and Vodafone (NYSE:VOD). Sprint also faces a challenge from No. 4 player T-Mobile US (NYSE:TMUS), which recently acquired MetroPCS.
Earlier this week Sprint sued both Dish and Clearwire in an attempt to block a sale of the coveted broadband provider to Dish. Clearwire, which is majority-owned by Sprint, blessed a sweetened takeover bid from Dish last week.