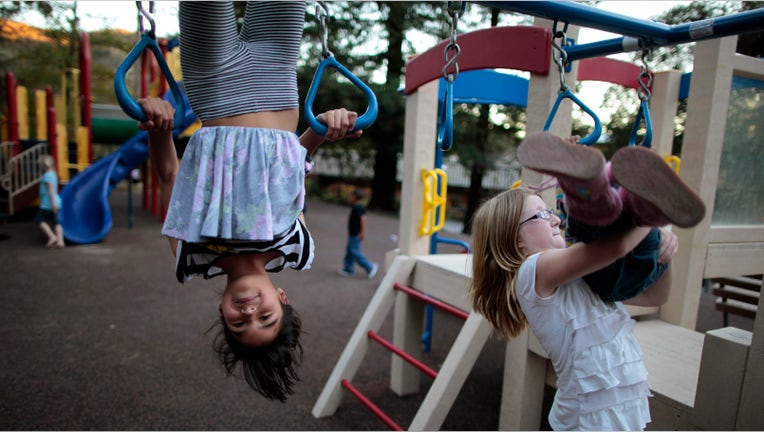 Welcome to OnSale at FOXBusiness, where we look at cool deals and insane bargains.
Save on kids' toys this weekend and pick up a new bike before summer is in full swing. Visa is teaming up with CLEAR to make the summer travel season a little easier for some passengers. Find cheap plane tickets at this cool site. Fab.com is getting a makeover. And event planners can now go green and save with Hyatt.
Save on Toys
Are you on Foursquare? If so you can use the location-based social network to check in at Toys R Us and get discounts. Now through Saturday, you can save up to $25 at Toys R Us and Babies R Us when you check in using the app.
The retailer is also offering deals on new bikes and trikes: All you have to do is bring in a gently-used bicycle or tricycle between now and May 11, and you'll save up to $50 on a new one. Visit ToysRUs.com for more information.
CLEAR Skies
If you're planning to travel a lot this summer and have been tempted by the no-line, no-hassle experience in the CLEAR section of your airport's security checkpoint, Visa (NYSE:V) is giving you a chance to get CLEAR at a discount. Visa Signature cardholders can get a free six-month CLEAR membership – plus $60 off the annual rate of $179 when your membership is renewed.
CLEAR helps you to bypass long security waiting lines using your CLEARcard. The service automates the identification process using biometrics. All you need to do is register online.
CLEARlanes are currently open at Denver International Airport, San Francisco International Airport, and three others. Verify your Visa Signature membership and take advantage of the CLEAR discount here and learn more about CLEAR at clearme.com.
Tickets for Cheap
Speaking of travel, you will definitely want to check out Momondo before you book any plane tickets this summer. The free service finds great deals for you for free – and doesn't charge any booking fees. It finds deep discounts on hotels and car rentals, and has a "city guides" section that recommends places to visit in various cities.
When you enter your search terms, Momondo scours more than 700 websites to find you the best deal. You can easily customize your search according to "Best Fit" flights, pinpointing your priorities according to travel time and money saved. See it for yourself at Momondo.com.
From .com to Brick & Mortar
OnSale told you about the great design offerings at flash sales site Fab.com, and it turns out the retailer is getting out of the flash sales business in favor of focusing on its very own product lineup plus a new retail location. You can still get great deals there, particularly in the Fab Outlet and shipping is free on orders over $75.
Go Green and Save
If you're planning a conference for work and you'd like to save a little extra on the venue, check out the latest from Hyatt Hotels and Resorts (NYSE:H).
Through the company's Meet and Be Green program, you can save 3% simply by following 10 simple steps to hosting a more environmentally-friendly meeting. Learn more here.