Discounted E-Readers and Cheap(er) Holiday Gifts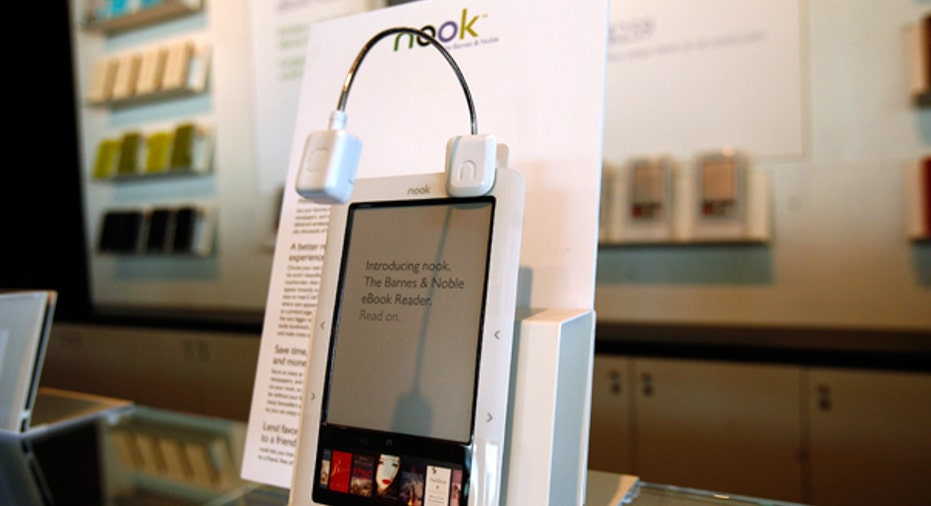 Welcome to OnSale at FOXBusiness, were we look at cool deals and insane bargains.
Barnes and Noble is trimming the price on two of its e-readers. Get three months of free streaming video from Netflix when you purchase this new device. Get 5GB of storage free just by downloading this app. Find the perfect – and affordable – gift this holiday season through the Holiday Shops at Fab.com and handmade goods at Etsy.
E-Reader Price Cut
Barnes and Noble (NYSE:BKS) just slashed the prices on its Nook Color and Tablet --again. The 7-inch Nook Color is now $139 and the Nook Tablet is $159 for the 8GB version and $179 for the 16GB version.
Interested in the bookseller's next- generation devices? Its new 7-inch and 9-inch Nook HD and HD+ will be available on Nov. 8.
Goodies with Boxee
OnSale told you about the great deal offered by the good people at Boxee. The DVR service offered through Boxee TV costs $15 per month and includes three free months of access to Netflix (NASDAQ:NFLX) movies and television shows, one free new release movie through Vudu and an unlimited amount of DVR space via the cloud.
You can access all the major networks on Boxee TV through your existing cable subscription or through a digital antenna. You can also access other online apps such as YouTube, Spotify, AccuWeather and Pandora through your TV.
Boxee TV costs $99 and you can order yours at Walmart.com (NYSE:WMT) or at Boxee.tv.
Free Space from AT&T
Now iOS users can share photos and videos with AT&T (NYSE:T) Locker. Already available for Android (NASDAQ:GOOG) users, those with an iPad, iPod  Touch or iPhone, including 3GS, may now take advantage of 5GB of free storage. The Locker's Easy Upload feature lets you send photos to the AT&T Cloud instantly and share through social channels. Download the app here.
Fab Gift List
If you're a fan of Fab when it comes to finding a great gift, furniture for your home or anything for yourself, you'll want to check this out. Fab just opened its virtual pop-up shops specifically for the holidays, offering discounted items such as a cassette tape-shaped tape dispenser for your design-inspired friends or a military tank-shaped playhouse for your cat.
Check out the great deals and great ideas at the Holiday Shops at Fab.com.
Holiday at Etsy
Speaking of finding great gifts that won't take a bite out of your wallet – artists and crafty types at Etsy are showing off their holiday wares on the site's blog. Gifts for the Whole Gang Under $50 show off the latest and greatest of just that – thoughtful items for everyone on your list that promise not to break the bank. The best part? You won't have to fight the crowds on Black Friday. Start shopping here and check out their free app for iPhone in the app store.
Know of a killer deal or insane bargain? Email the goods to OnSale@FOXBusiness.com and share the wealth!