Disasters Sink Allstate's 2Q; Non-GAAP EPS Beats View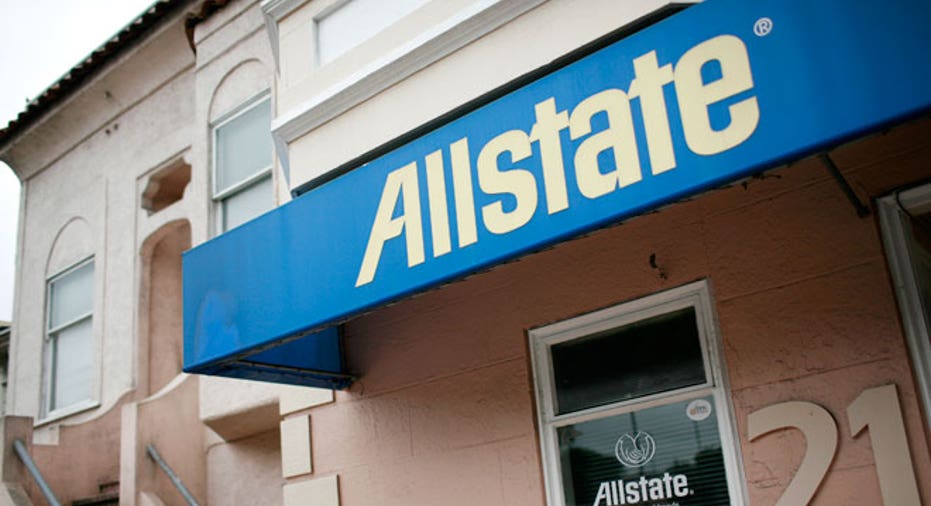 Slammed by a flurry of calamitous tornadoes and other disasters in the U.S., insurance giant Allstate (NYSE:ALL) posted a steep second quarter loss on Monday amid $2.3 billion in catastrophe losses.
The largest U.S. home and auto insurer said it lost $620 million, or $1.19 a share, last quarter, compared with a profit of $145 million, or 27 cents a share, a year earlier. Excluding one-time items, it lost $1.23 a share, easily beating the Streets view of $1.56.
Allstate posted revenue of $8.08 billion, compared with consensus calls for just $6.58 billion.
Our key profitability benchmark continued to improve," CEO Thomas Wilson said in a statement. "We also advanced our strategy of broadening our profitable protection relationships by offering differentiated products tailored to the needs of specific customer segments."
Allstates catastrophe claims of $2.34 billion marked its steepest level since Hurricane Katrina in 2005. The insurer was hit by 33 catastrophe loss events, including five tornadoes, three wildfires and 25 wind/hailstorms.
Shares of Allstate jumped 3.17% to $28.59 early Monday, outpacing a solid gain of 1.17% on the S&P 500. Allstates stock has slumped 13% in 2011 as of Fridays close.