Disaster Repair Shops Working Around Clock After Irene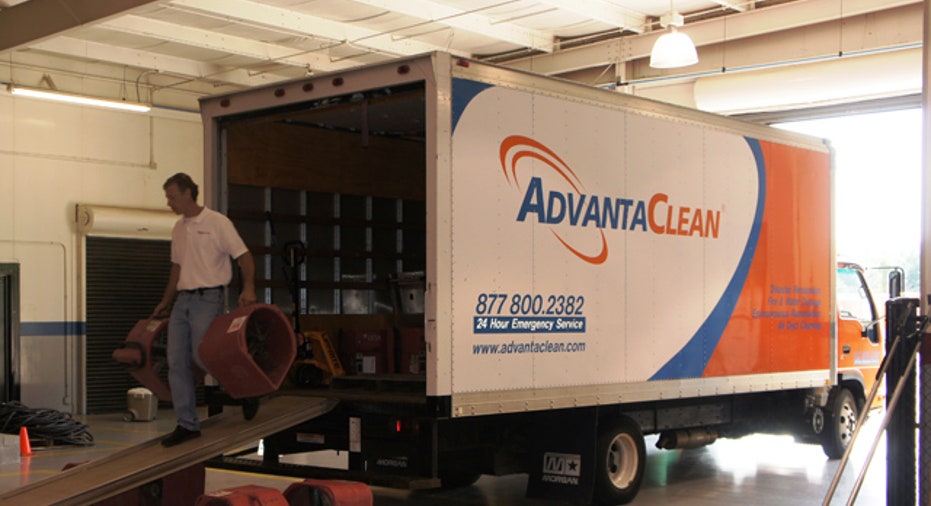 Small businesses up and down the East Coast were hard-hit by Hurricane Irene last week, leaving them with physical damage and lost revenue. And this week some other small businesses—namely flood cleaning and disaster repair shops— are getting to work helping those entrepreneurs and other families who suffered losses during the hurricane pick up the pieces.
AllStateServ based in Englishtown, N.J. has been "crazy busy" with clean-up requests since the hurricane hit, according to owner Sean Ivry. The business has only five full-time employees, and has gotten thousands of calls over the past several days.
"We are calling back every single person," Ivry said. "We've partnered with 10 or 15 contractors [to] help, and have to get drying equipment shipped from Cleveland, Ohio."
On the average month, Ivry said his business will make between $20,000 and $30,000. However over the past four days, AllState has pulled in about $70,000, he said, and he estimates his quarterly earnings will be up by 1,000%.
"We are investing it back into the company," he said. "We are getting more equipment."
AdvantaClean located in Huntersville, N.C., was prepared for the hurricane, according to owner Jeff Dudan. Crews and equipment were ramped up prior to Irene, and following the storm customer calls tripled, Dudan said.
"We made sure everyone was working," he said. "We've been doing work primarily in the Outer Banks with about 50 people working right now on between 30 and 50 projects."
Meanwhile, Servpro owner Catherine Dunn said the business is completely over capacity, and unable to handle all of the work orders it has received in the wake of Irene. The Williston, Vt.-based cleanup and restoration company is booking jobs for weeks out, Dunn said.
"We need more laborers—we can't handle it all," she said. "These poor people, we feel bad for them, especially the ones that have been totally wiped out."
Dunn said she estimates the business over the past few days has increased by 100%. Her husband Bill MacFarlane said the uptick in business is not only a positive for Servpro, but for the entire industry, which will feel the pick up.
"It's good for all construction contractors and remodeling contractors," MacFarlane said.
AdvantaClean may have seen a major uptick in business, however Dudan said it's too early to tell how this will impact the company's revenue stream.
"It's too early to tell," he said. "When there is $20 billion in damages, you don't know how much of that is covered damages."