DirecTV Shares Weaken on Disappointing U.S. Subscriber Growth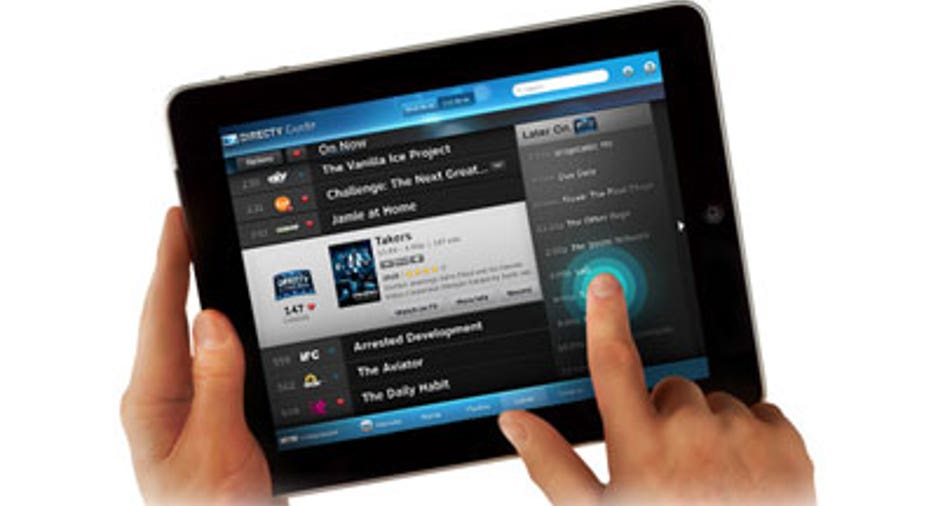 DirecTV (NYSE:DTV) reported on Thursday stronger-than-expected 29% growth in second-quarter profit on record customer additions in Latin America, though it warned U.S. conditions remain challenging amid the weak economy and high competition.
The El Segundo, Calif.-based provider of digital television entertainment services posted net income of $701 million, or 91 cents a share, compared with $543 million, or 42 cents a share, in the same quarter last year.
Analysts polled by Thomson Reuters were expecting on average a slightly smaller profit of 85 cents a share. Revenue for the three-month period was $6.6 billion, up 13% from $5.85 billion a year ago, beating the Streets view of $6.6 billion.
The largest U.S. satellite provider attributed the stronger results to record subscriber growth in Latin America and 13% higher average revenue per subscriber. DirecTV U.S. saw sales climb 7%.
While a challenging economic and competitive landscape continues to impact DIRECTV U.S., the substantial and growing contributions from DTVLA combined with our share repurchase program drove strong EPS growth of 52% in the quarter, the companys chief executive, Mike White, said in a statement.
The company lost market share last period to Verizon Communications (NYSE:VZ) and AT&T (NYSE:T), which cut prices on their pay TV services. While DirecTV booked strong additions in Latin America, subscriber growth in the U.S. was just 26,000, less than half the number that had been predicted by analysts.
The company's Latin American segment owns 93% of Sky Brazil, 41% of Sky Mexico and all of PanAmericana.