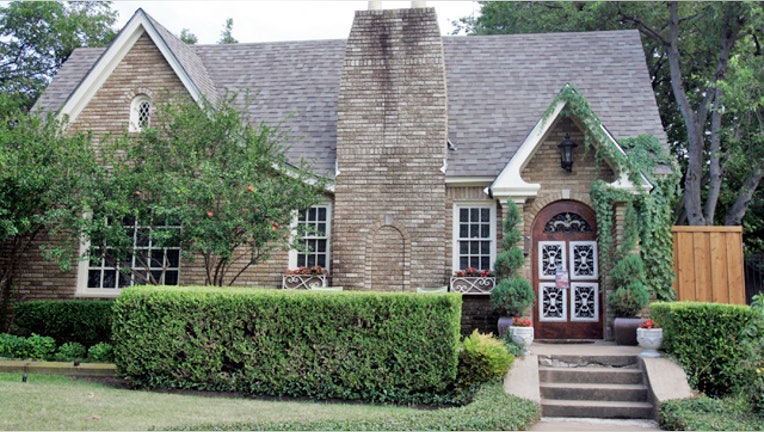 Insurance company technology is already monitoring drivers with devices like Progressive's "Snapshot," which logs your mileage, speed, braking and other data. Now an onslaught of James Bond-like gadgetry will give insurers a similar look into our homes.
Most of this equipment -- forward-looking infrared (FLIR), moisture meters, vibration detectors, acoustical hearing devices and air-born ultrasound -- appeals to homeowners who want to protect their property from electrical fires, leaks, mold and other hazards. There's currently little downside, and a lot of upside, to the technology that property-casualty insurers are now offering, mostly to their high net worth policyholders.
But new insurance patents, such as "spectral images," could give privacy experts and regulators cause for concern.
Filing the patents
A search of recent patents and press releases shows that home insurance companies are engaged in a battle to find and adapt new technology that will out-distance and differentiate themselves from competitors.
Chubb, Fireman's Fund, The Hartford, USAA, CNA and Zurich are among the leaders in this race to reach into the homes of customers.
Insurers that target high-end clients have the advantage; their clientele can afford the higher premiums that pay for these costly services. Homeowners with expensive art and jewelry collections are usually more than willing to pay for special treatment, and insurer Chartis offers a special service for yachts. However, an insurance technician is unlikely to visit the average policyholder.
From Benz to bicycle
But the cost of these devices, such as the FLIR cameras that take "pictures" inside walls, ceilings and floors, have plummeted to the point where they are now stocked on the shelves of Home Depot. It's only a matter of time until these devices will be in your home and affecting your insurance rate -- if you want them.
"When we started using FLIRs in 2006, the camera used to cost as much as a Mercedes-Benz. Now it costs as much as an expensive bicycle," recalls Keith Weinhold, Chubb's appraisal technical specialist, who predicts that prices will come down further.
The camera itself has also shrunk and is now the size of a flashlight. And before long it may morph into an app on your cell phone, say experts.
Hot spot, cold spot
A FLIR records heat images. By going through an ordinary home, which usually takes about an hour, a technician can find "hot" and "cold" spots, particularly in winter when the temperature is warmer inside than outside and when there is moisture in the form of rain or snow.
Hot spots can indicate an electrical malfunction; electrical circuits should normally run no hotter than 110 degrees Fahrenheit. Cold spots can show a lack of insulation, but can also indicate the presence of moisture and mold -- or the hint of a water leak.
For want of a clip
Fireman's Fund Insurance Co.'s risk services manager Richard Standring tells of one leak that could have sent a ceiling crashing down and caused a quarter of a million dollars in damage. A new $8 million home had a wet bar in the master bedroom with a slow leak dripping down into the "great room." Standring's FLIR helped to pinpoint the culprit: a 37-cent clip holding a water line onto the icemaker.
"This technology is so good it can show you a problem before any loss has occurred," he says.
For homeowners, the time to have your insurer do what amounts to a "CAT scan" of your house is before you purchase a house, or when new and sometimes sloppy construction can leave a home vulnerable.
This monitoring is voluntary and no state approvals are currently needed, says Weinhold, who compares it to an inspection by a structural engineer. State regulators did not respond to our inquiries about this monitoring technology.
And it's less expensive than most alternatives. Homeowners can use FLIR cameras themselves but will probably get false readings, says Weinhold. A visit by a structural engineer will cost several hundred dollars.
Clients who use their insurer's service may not get a premium reduction such as the one they receive with an auto insurance product like Progressive's Snapshot program, but they don't pay extra for the service either since it's already factored into their premiums. And it benefits both sides by thwarting potential problems.
Spectral images
But the future may be ominous.
The Hartford has filed a patent that will allow it to obtain at least two "spectral images" of a customer's house. The first would be a "baseline" that would show a property's chemical, electromagnetic and light spectrums at the time it's insured. The second would be taken if and when any damage, such as a wildfire or earthquake, occurs. Both sets of data would be stored remotely in a computer.
Comparing the two images would allow The Harford to determine whether or not the claim should be paid. This could benefit the policyholder by getting his claim paid quickly. But it could also be used by an insurer as evidence to deny a claim.
A spokesperson for The Hartford, Thomas Hambrick, said that this patent represents a "future concept" and "we have no current plans to implement it."
While The Hartford's device would remain outside the home, USAA, a major insurer of military personnel and their families, has a patent for a data recorder that would be installed in a home to observe and track conditions such as temperature, wind speed, humidity and mechanical vibrations.
USAA wouldn't talk about its data recorder, which could be used to watch the homes of military personnel serving abroad for extended periods. But it could also provide evidence against the homeowner if he or she filed a claim that USAA considered faulty, such as one for wind damage.
As more and cheaper technology becomes available, insurers will want to use it to provide better home monitoring for you -- and them. If people don't mind monitoring devices in their cars, maybe they won't mind their home insurers moving in.
The original article can be found at Insure.com:Ding dong: Your home insurer is movin' in