Dimon Defends Disclosure of Massive Losses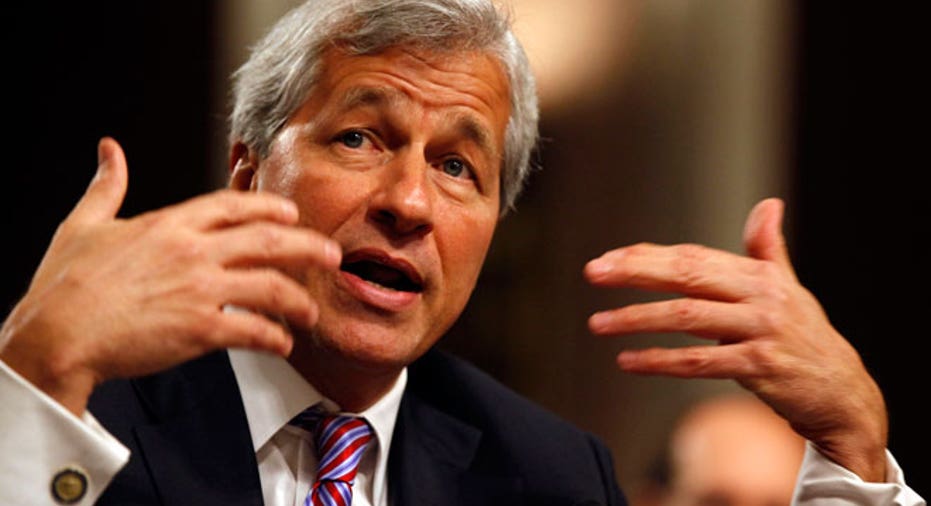 J.P. Morgan (NYSE:JPM) chief executive Jamie Dimon on Tuesday defended how his bank publicly disclosed $2 billion in losses incurred earlier this year on bad bets.
"We disclosed what we knew when we knew it," Dimon told members of the House Financial Services Committee.
The hearing is the second Congressional grilling Dimon has faced in the past two weeks over the massive losses suffered in J.P. Morgan's chief investment office in London.
In earlier testimony before the committee, Securities and Exchange Commission chairman Mary Schapiro said the SEC is investigating J.P. Morgan's process for disclosing changes to its risk models.
"Part of what we are investigating is the extent of that disclosure and whether it was adequate, among other things," Schapiro said.
The changes to the risk models were disclosed within the bank's first quarter earnings release made public on April 13.
Dimon has said (and said again on Tuesday) that early in 2012, once J.P. Morgan realized the risk models being used for the trades that eventually rang up the massive losses weren't working, the bank changed the models. Those changes were disclosed in the April 13 release, he said.
After the April 13 disclosure, J.P. Morgan realized the changes made weren't helping and the bank returned to an earlier risk model, he said.
Risk models, he said, "are constantly being changed" to "make them better."
At one point early in the hearing, Dimon apologized to members of the committee for taking up so much of Congress' time. The loss isn't significant in the "scheme of things," Dimon said, noting that the eurozone debt crisis is far more important.
Rep. Barney Frank, D-Mass., questioned Dimon on his support for regulations that would increase government oversight of the financial industry.
Democrats such as Frank who support heavier regulation of the financial system have pointed to the $2 billion losses as proof that big banks are still making risky bets that could ultimately require more taxpayer bailouts.
FOX Business' Charlie Gasparino has reported that Republican members of the committee will use the hearing to show that more regulation is no guarantee that so-called too big to fail banks such as J.P. Morgan won't make huge bets on risky positions.
Dimon said in prepared statements that his bank can easily absorb the losses and that taxpayers were never at risk of having to backstop the bank's bad bets.
The CEO has said he believes there are more than 100 regulators working inside J.P. Morgan. He told a Senate panel last week that the losses wouldn't have been prevented had additional regulations been in place when the bets were made.
Dimon has been an outspoken critic of imposing additional government regulation on the financial system, specifically the so-called Volcker Rule which would prevent banks from making bets solely for the bank's profit. He didn't back down from that position Tuesday.
Dimon again apologized publicly for approving the strategy that allowed his bank to lose at least $2 billion but he said the losses were isolated and that J.P. Morgan has already taken steps to ensure that similar losses don't happen again.
J.P. Morgan's shares were up 81 cents, or 2.34%, at $35.43 in midday trading Tuesday.