Digital currencies dip as South Korea considers trading ban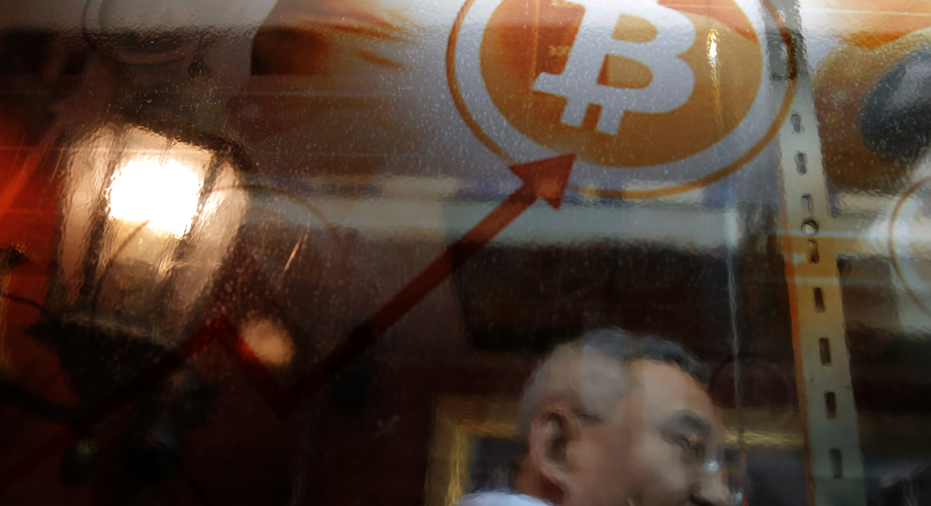 Digital currency prices wobbled Thursday after South Korea, a hotbed for currencies like bitcoin, said it will consider a trading ban.
The country's justice minister said South Korea is planning a ban, but the presidential office said later that a ban is under review. No policy changes have been made, and while the country's justice ministry has taken a stern stance against the currencies, other agencies oppose an outright ban.
Also on Thursday, the Wall Street Journal reported that China ordered that bitcoin "mining" operations be shut down there. Those were just the latest signs that regulators around the world are taking a harder stance on the currencies as their values skyrocketed. Mining involves having computers solve complex mathematical problems to confirm transactions. Miners are rewarded with bitcoin.
The price of bitcoin slid 6 percent, to $13,939 as of 1:30 p.m. ET, according to Coindesk. Ethereum, another popular digital currency, fell as much as 8 percent early on and was little changed from the day before at $1,248.
During 2017 the price of bitcoin surged from under $1,000 to almost $14,000 by the end of the year, and ethereum jumped from about $8 to $734. That has experts warning that both are speculative bubbles that could burst any time.
South Korea, which is also among the biggest bitcoin markets, has been looking for ways to regulate trading. In December its financial regulator ruled out using bitcoin for derivate products such as futures.
Bitcoin futures began trading on two U.S. financial exchanges last month, but bitcoins themselves continue to be traded only on private exchanges, which are essentially unregulated. Futures allow investors to make bets on what bitcoin's price will do in the coming months and they are traded in many kinds of commodities including crude oil, wheat and copper. The Commodities Futures Trading Commission recently proposed regulating bitcoin as a commodity.
Japan, the world's largest market for bitcoin trading, is the only major advanced economy with a licensing system for digital currency intermediaries such as exchanges and payment providers.
Global regulators are also paying more attention to initial coin offerings, which allow startups to use the technology behind bitcoin, known as blockchain, to fund projects. China banned those offerings last month, while the U.S. Securities and Exchange Commission stopped two planned offerings. There are no regulations over the creation and use of virtual currencies, and the nature of the transactions make them hard to trace.
Some companies are scrambling to associate themselves with digital currencies and the technology behind them in hopes of tapping the investor mania around them.
The stock of Long Island Iced Tea Corp. soared last month after the company said it plans to change its name to Long Blockchain Corp. The company said it wants to focus more on blockchain technology while continuing to make beverages.
Eastman Kodak more than doubled in value this week after it launched KodakOne and KodakCoin, which will allow photographers to register work that they can license and then receive payment.